May 23, 2018
PHOTOS: Young Welcomes Northeast Indiana Honor Flight Veterans
WASHINGTON, D.C. – Today, U.S. Senator Todd Young (R-Ind.) welcomed the arrival of 81 Northeast Indiana veterans in Washington, D.C. as part of the Honor Flight Network. Honor Flight provides transportation to veterans from across the country to visit their respective war memorials in Washington, D.C. Senator Young met with Hoosier veterans who served in World War II, Korea, and Vietnam.
"I am humbled to welcome these Hoosier veterans from Northeast Indiana to Washington, D.C.,"said Senator Young. "This wonderful program offers veterans a chance to visit our nation's war memorials and reflect on their service to our great nation, and it gives the rest of us a chance to say 'thank you.'"
Highlights from the visit are below. To view more photos, click here.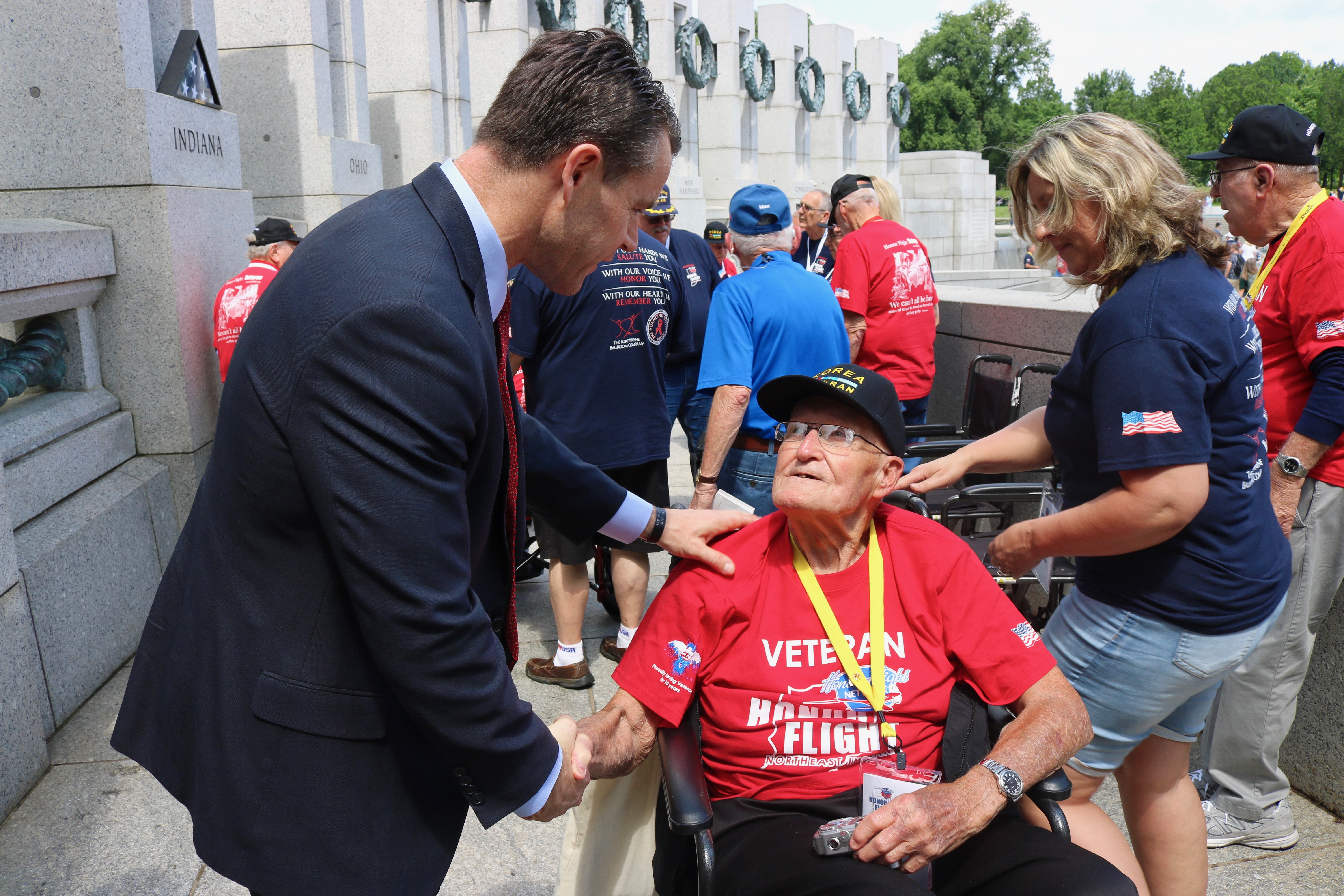 ---
---
Next Article
Previous Article