May 02, 2018
PHOTOS: Senator Young Hosts FCC Commissioner Brendan Carr in Indiana
INDIANAPOLIS, Ind. – Today, U.S. Senator Todd Young (R-Ind.) hosted Commissioner Brendan Carr of the Federal Communications Commission (FCC) in Indiana for several events focused on rural broadband and the state's tech economy.
"I'm grateful Commissioner Carr joined me in Indiana today to get a first-hand look at our growing tech sector," said Senator Young. "Today's visit underscored the importance of continued investment in our broadband and technology infrastructure, and the need to ensure our workforce is prepared to fill the jobs that come with a changing technological environment."
Senator Young and Commissioner Carr visited three locations in Hancock County this morning that demonstrate the importance of broadband access in rural communities. They visited the Hancock Wellness Center, a fiber construction site, and the family farm of Bruce and Linda Muegge.
Senator Young also hosted a roundtable discussion at Infosys in Indianapolis regarding the future of the technology workforce, where he was joined by Commissioner Carr, state and tech leaders, and students from Ivy Tech.
Lastly, Senator Young and Commissioner Carr visited Purdue University's Indiana Corn and Soybean Innovation Center in Lafayette to get a first-hand look at how rural broadband has enabled critical research and data collection that will help increase crop yields and improve sustainability.
Photos from today's events are below: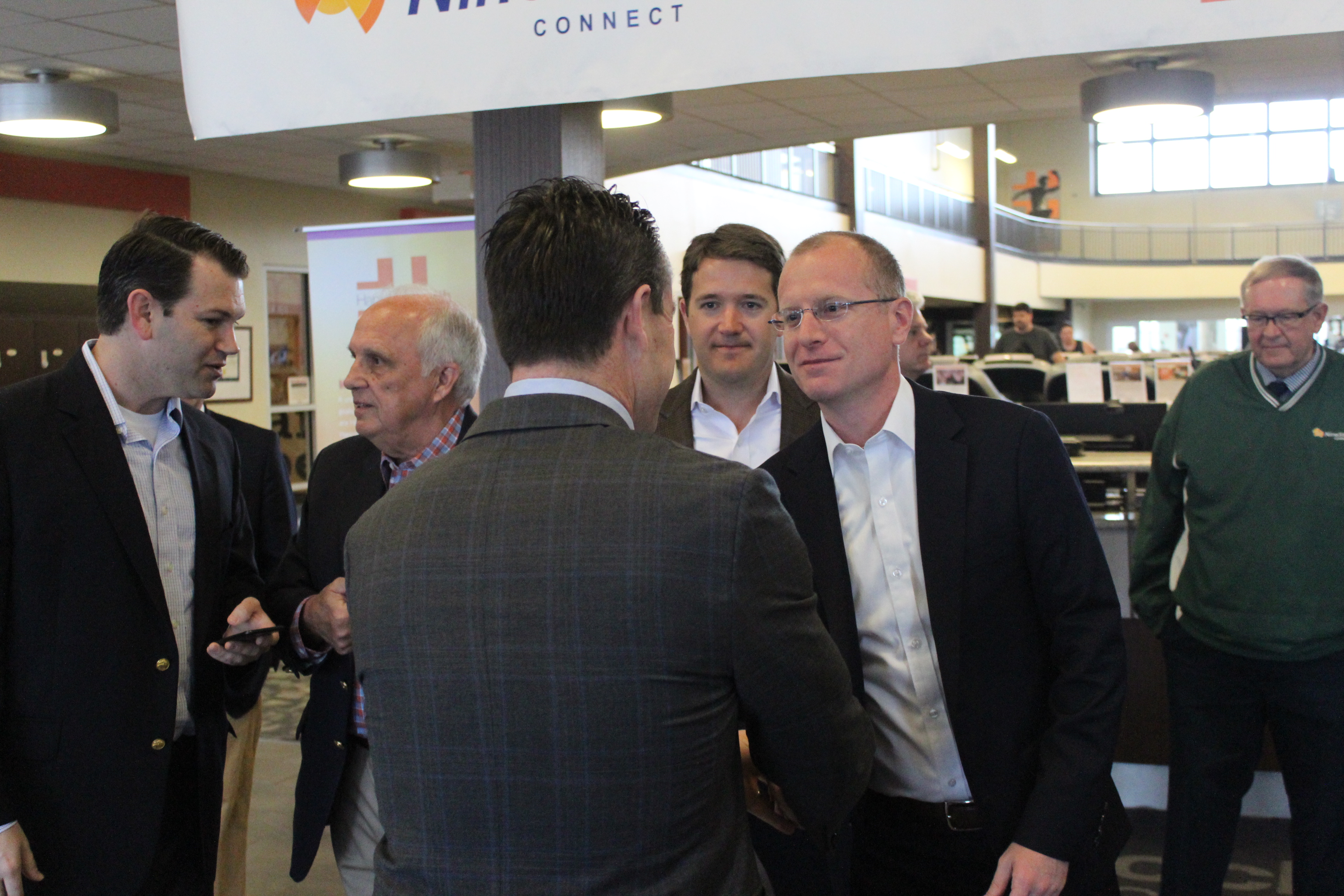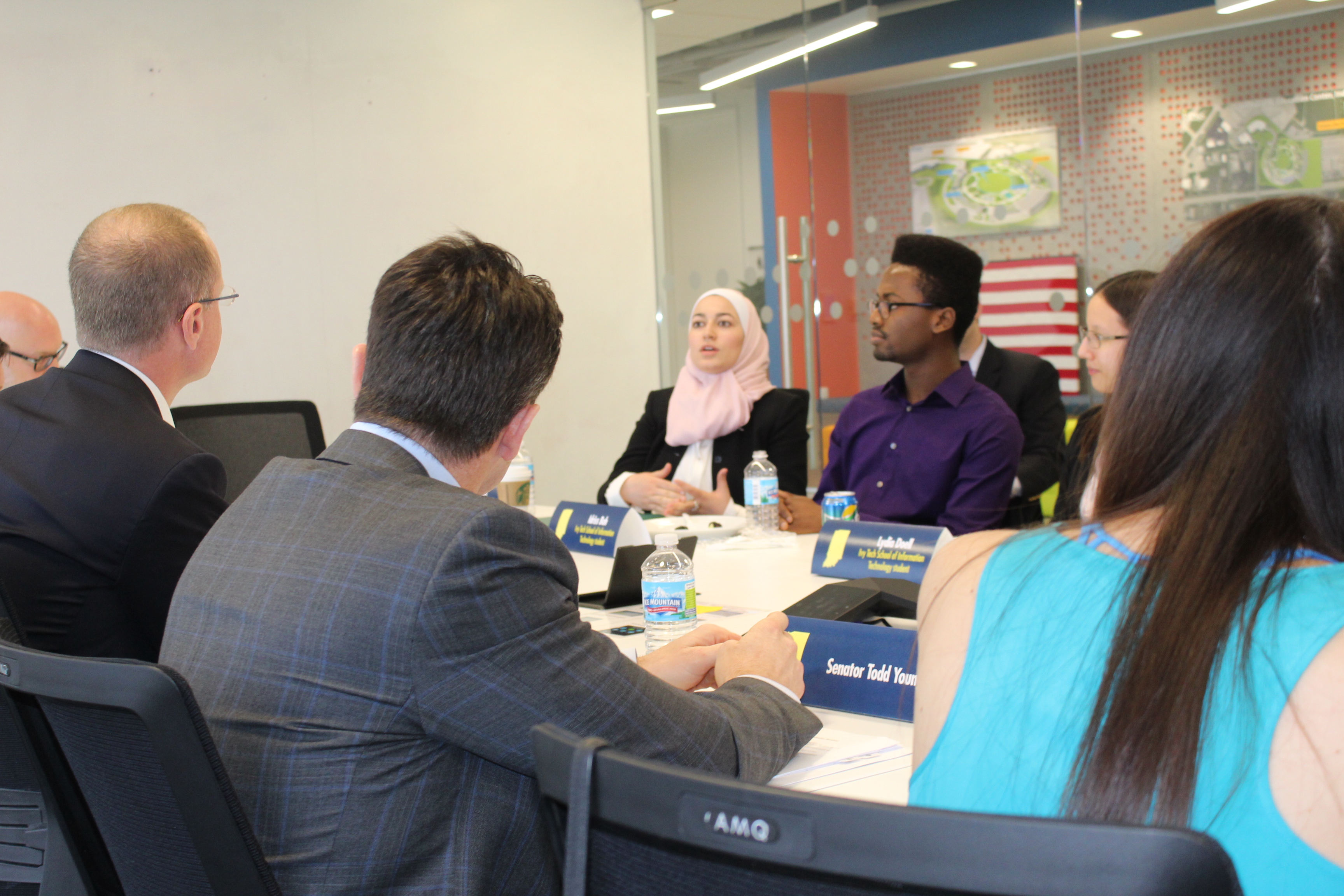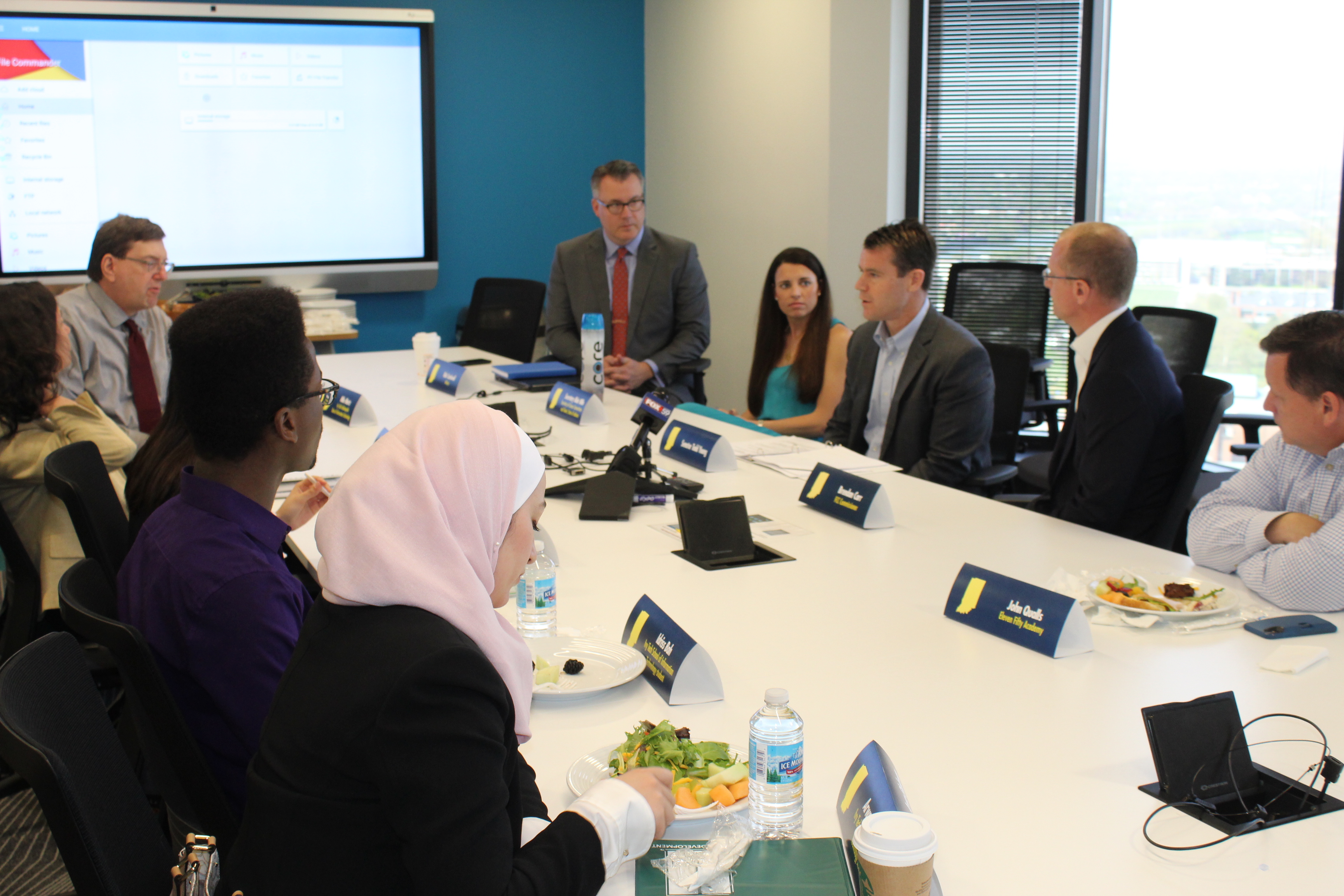 ---
---
Next Article
Previous Article