October 25, 2018
PHOTOS: Young Attends FFA Convention, Receives Award from Indiana Farm Bureau
INDIANAPOLIS, Ind. – U.S. Senator Todd Young (R-Ind.) today attended two agriculture focused events in Indiana where he met with FFA student members, and received the "Friend of Farm Bureau" award from the Indiana Farm Bureau.
This morning, Senator Young participated in a breakfast panel discussion with National FFA CEO Mark Poeschl at the 91st National FFA Convention and Expo in Indianapolis. They discussed the importance of preparing students for careers in the agriculture industry. Earlier this year, Senator Young introduced legislation to update and modernize the FFA's charter with the Department of Education to better reflect agriculture education in the 21st Century. Following the breakfast, Senator Young joined FFA students for an interactive tour of technological innovations in agriculture on display at the convention.
"Indiana's more than 12,000 high school FFA members represent the future of our state," said Senator Young. "These students are being trained for the agriculture jobs of tomorrow, and they are gaining leadership skills that will last a lifetime."
Senator Young also visited the Indiana Farm Bureau in Indianapolis where he was presented with the "Friend of Farm Bureau" award in recognition of his work and support for policies that benefit Hoosier farmers. The award was presented by Indiana Farm Bureau President Randy Kron.
"The agriculture industry isn't just critical to Indiana's economy, it's also part of our heritage as Hoosiers. I have long advocated for policies that protect our agriculture community, and I will continue working hard on behalf of Indiana's farmers, FFA students, and all of those who rely on the strength of this vital industry," Senator Young added.
Photos from today's visits: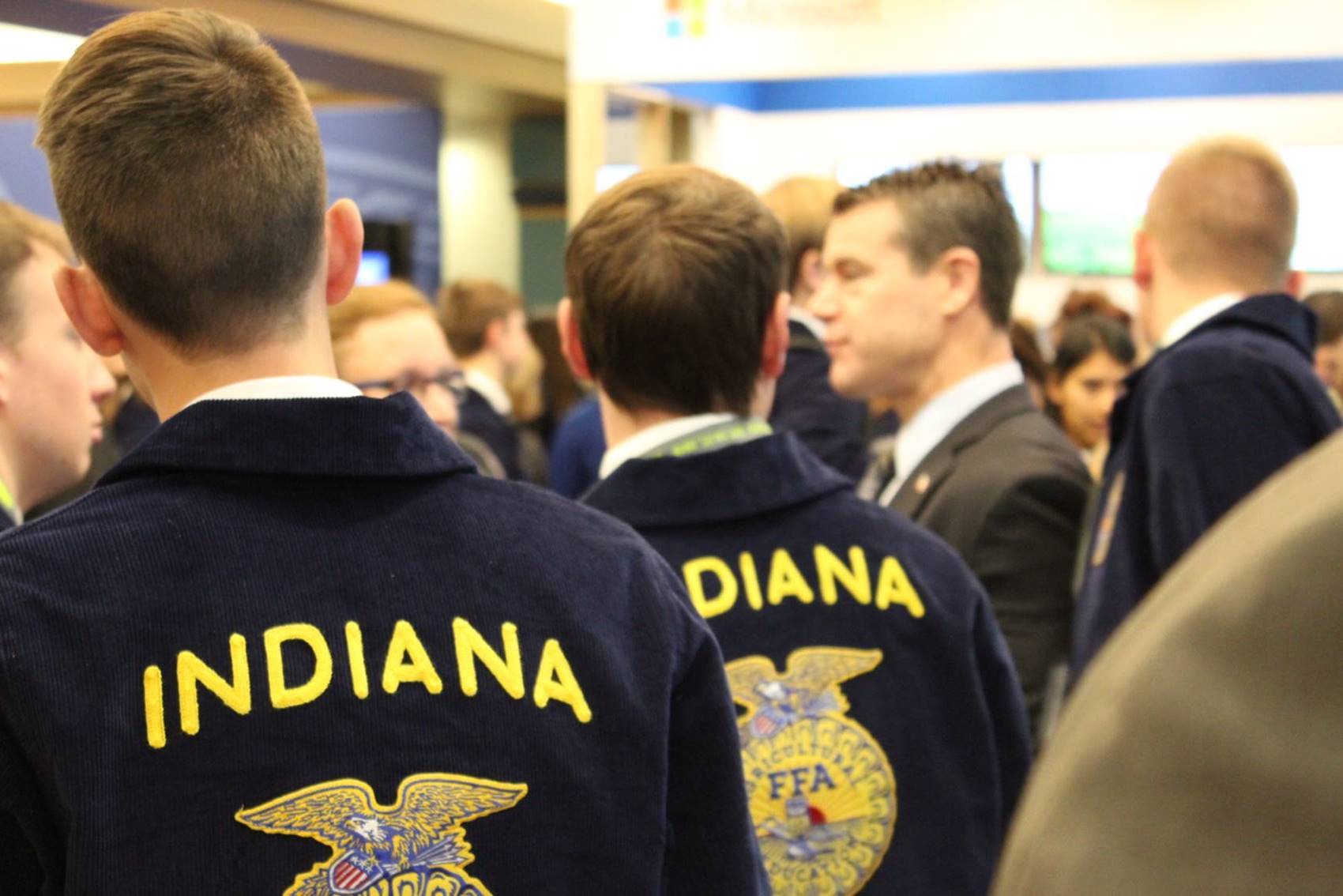 Senator Young with FFA Students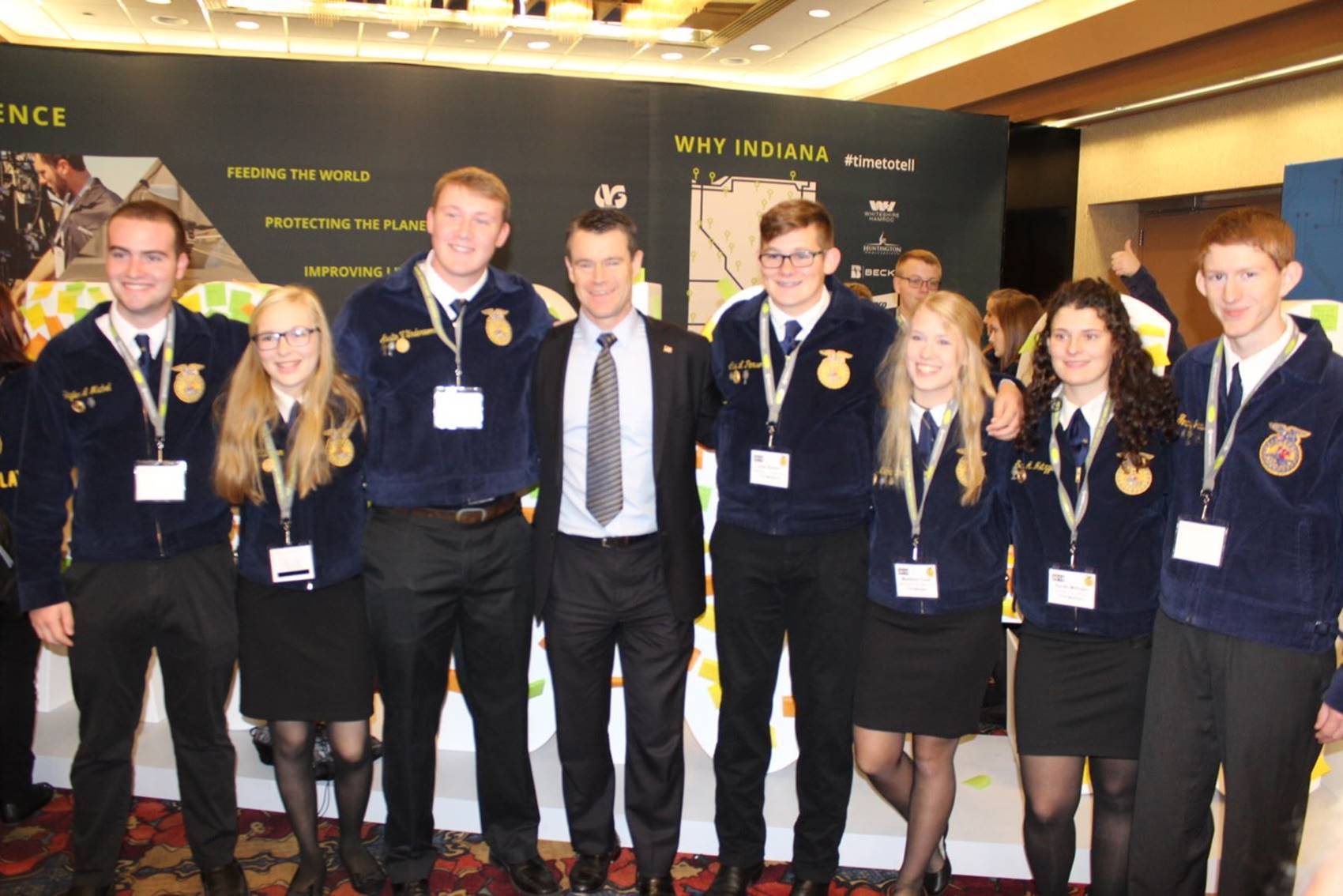 Senator Young with FFA Students
Senator Young with FFA Students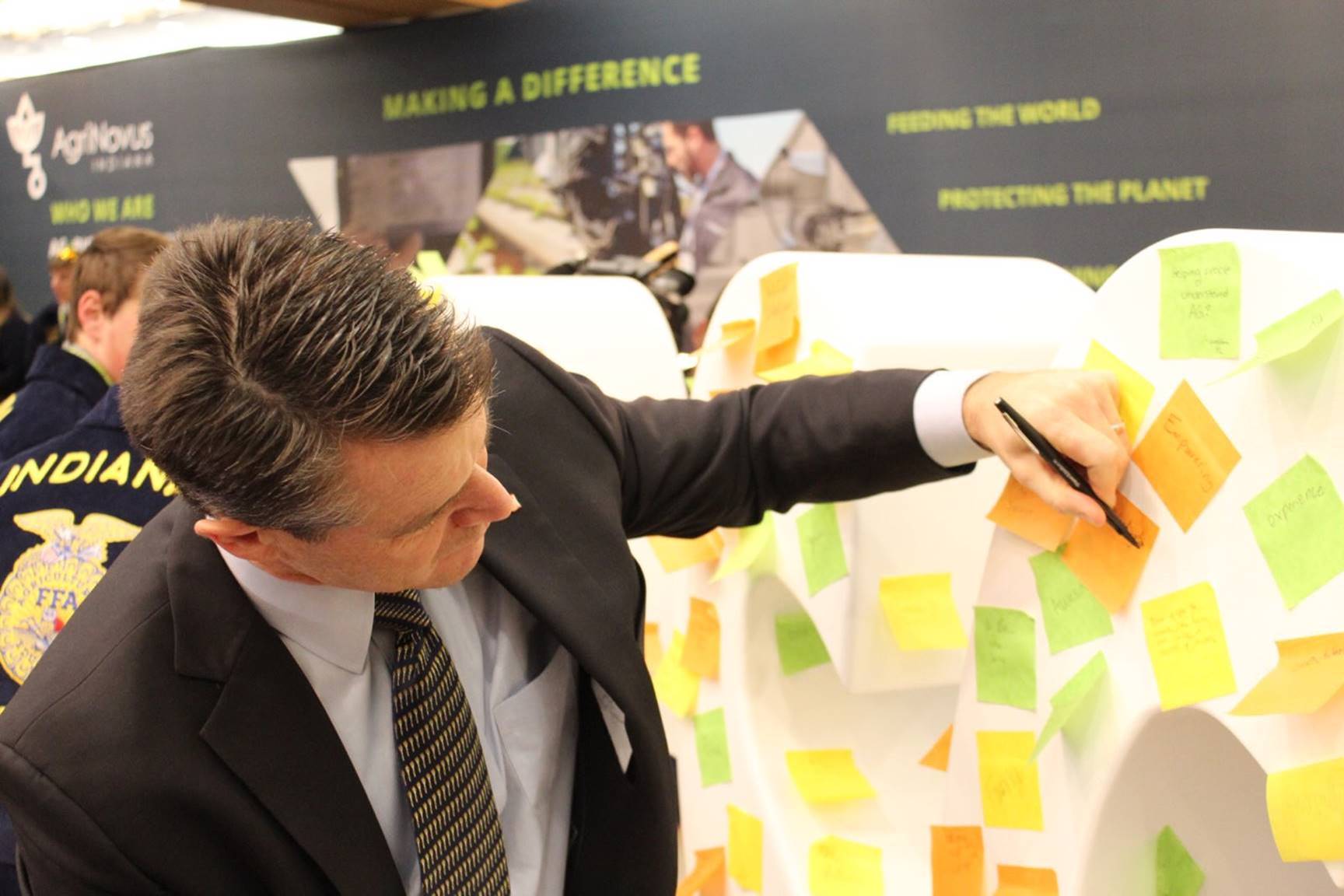 Senator Young at the 91st National FFA Convention and Expo
From left to right: Indiana Farm Bureau President Randy Kron, Senator Young, Indiana Farm Bureau Vice President Kendell Culp
From left to right: Indiana Farm Bureau President Randy Kron, Senator Young, Indiana Farm Bureau Vice President Kendell Culp
---
---
Next Article
Previous Article