July 12, 2018
ICYMI: Bolten Supports Young's National Economic Security Strategy Legislation
Bolten is President of Business Roundtable and Former Republican White House Chief of Staff
WASHINGTON, D.C. — During a Senate Foreign Relations Committee hearing today on tariffs, Joshua Bolten expressed support for bipartisan legislation U.S. Senator Todd Young (R-Ind.) has introduced that would require the administration to produce and submit to Congress a National Economic Security Strategy. Bolten is President & CEO of the Business Roundtable (BRT), an association of CEOs of leading U.S. companies that employ more than 16 million people and generate more than $7 trillion in annual revenues. Bolten served in the White House under President George W. Bush as Chief of Staff, and he also served as the Director of the Office of Management & Budget and General Counsel to the U.S. Trade Representative.
During the hearing, Senator Young asked Bolten for his opinion regarding The National Economic Security Strategy Act of 2018 (S.2757), legislation Young introduced in April. In response, Bolten called the legislation a "good idea" and said the process required to assemble such a strategy is "hugely beneficial both to forming priorities within the administration and then holding yourselves accountable for how are you doing against your priorities." Bolten continued, "I am inclined to agree with you that doing the same on the economic front would be enormously beneficial, not just for the Trump administration, but any administration."
Earlier in the hearing, Senator Young questioned the Assistant Secretary of State for Economic and Business Affairs on the need to assemble a coalition of allies to address Beijing's predatory economic practices and the need for a strategy to address those practices. During the hearing, Senator Young highlighted the concerns of Hoosier manufacturers and farmers regarding tariffs.
On May 9, Senator Young chaired a Senate Foreign Relations Subcommittee hearing on China's international predatory economic practices and how the U.S. should respond. During the hearing, experts assessed China's use of a variety of predatory economic practices and endorsed Senator Young's legislation. Senator Young's legislation is cosponsored by Senators Jeff Merkley (D-Ore.), Marco Rubio (R-Fla.), Chris Coons (D-Del.), and Cory Gardner (R-Col.)—all members of the Senate Foreign Relations Committee.
Senator Young is chair of the Senate Foreign Relations Subcommittee which oversees international economic policy. Senator Young's legislation can be found here.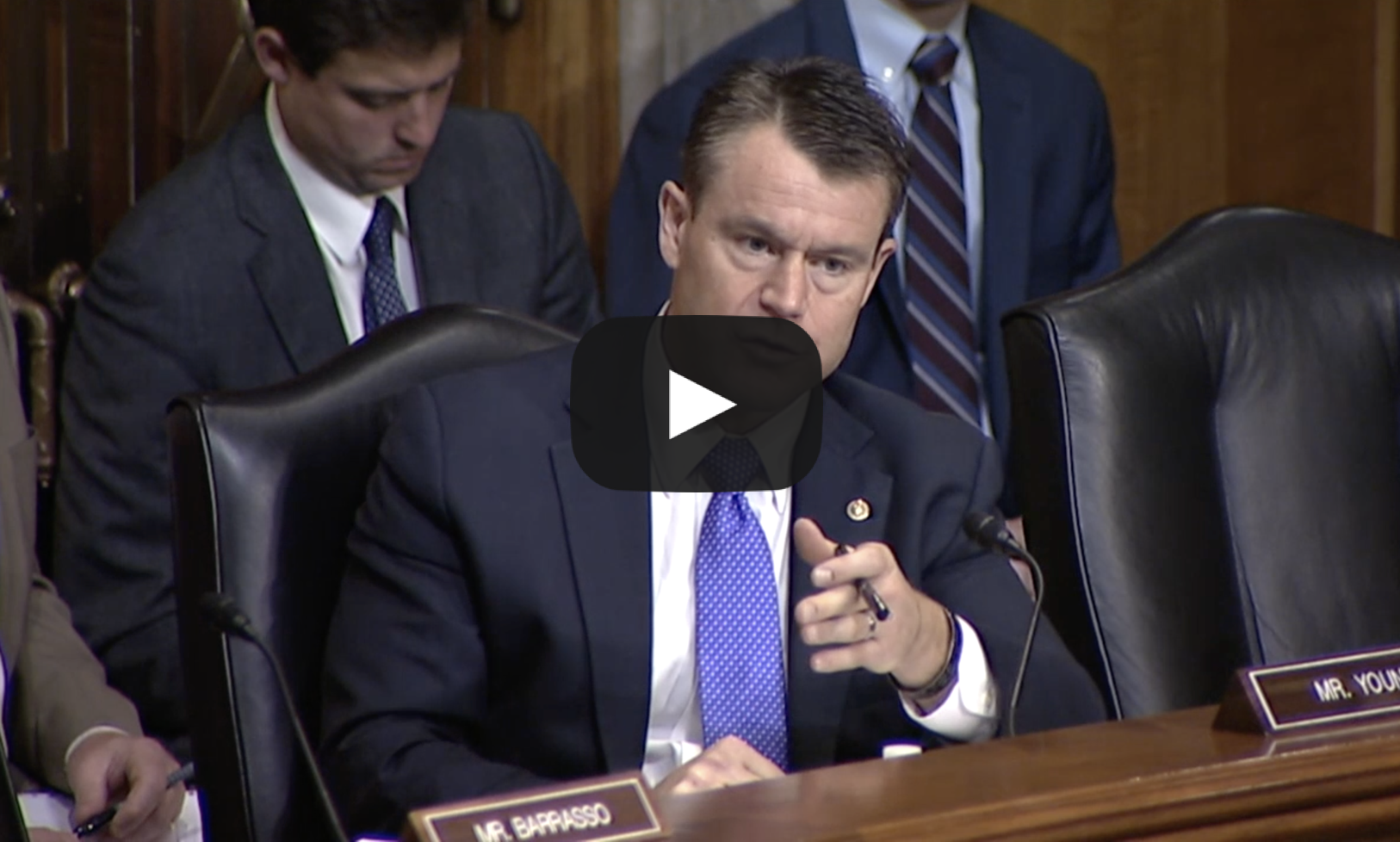 ---
---
Next Article
Previous Article