May 25, 2021
ICYMI: Endless Frontier Act "In-the-Press"
WASHINGTON – Last week, U.S. Senator Todd Young (R-Ind.) touted his Endless Frontier Act during an Indianapolis Business Journal podcast, Fox Business interview, and Ripon Forum op-ed.
His bipartisan bill aimed at out-competing, out-innovating, and outgrowing the Chinese Communist Party was approved by a strong bipartisan vote of 24-4 in the U.S. Senate Committee on Commerce, Science, and Transportation two weeks ago. It is now on the Senate floor for a vote as early as this week.
IBJ Podcast, "Sen. Todd Young on how his Endless Frontier Act could boost innovation in Indiana":
"The Endless Frontier Act is America's effort to boldly invest in key technologies so that the United States of America, working with our allies and partners, will be able to win the 21st Century," said Senator Young during the podcast.
Click here or the image above to listen to the podcast.
Fox Business Interview:
"Its intention is to make sure that the United States of America leads the world working with our partners and allies in developing our next generation technologies like quantum computing and artificial intelligence and battery storage, things that have national security implications, but will also benefit all Americans and make us more prosperous as we head into the future. China, of course, through their state capitalist model, is investing heavily in these very technologies. We think we can harness the talents and creativity of the American people working with the federal scientific enterprise and outmatch them, outgrow them, and out-innovate them," said Senator Young during the interview.
Click here to view the Fox Business interview with Jackie DeAngelis.
Ripon Forum Op-Ed, "Winning the Future":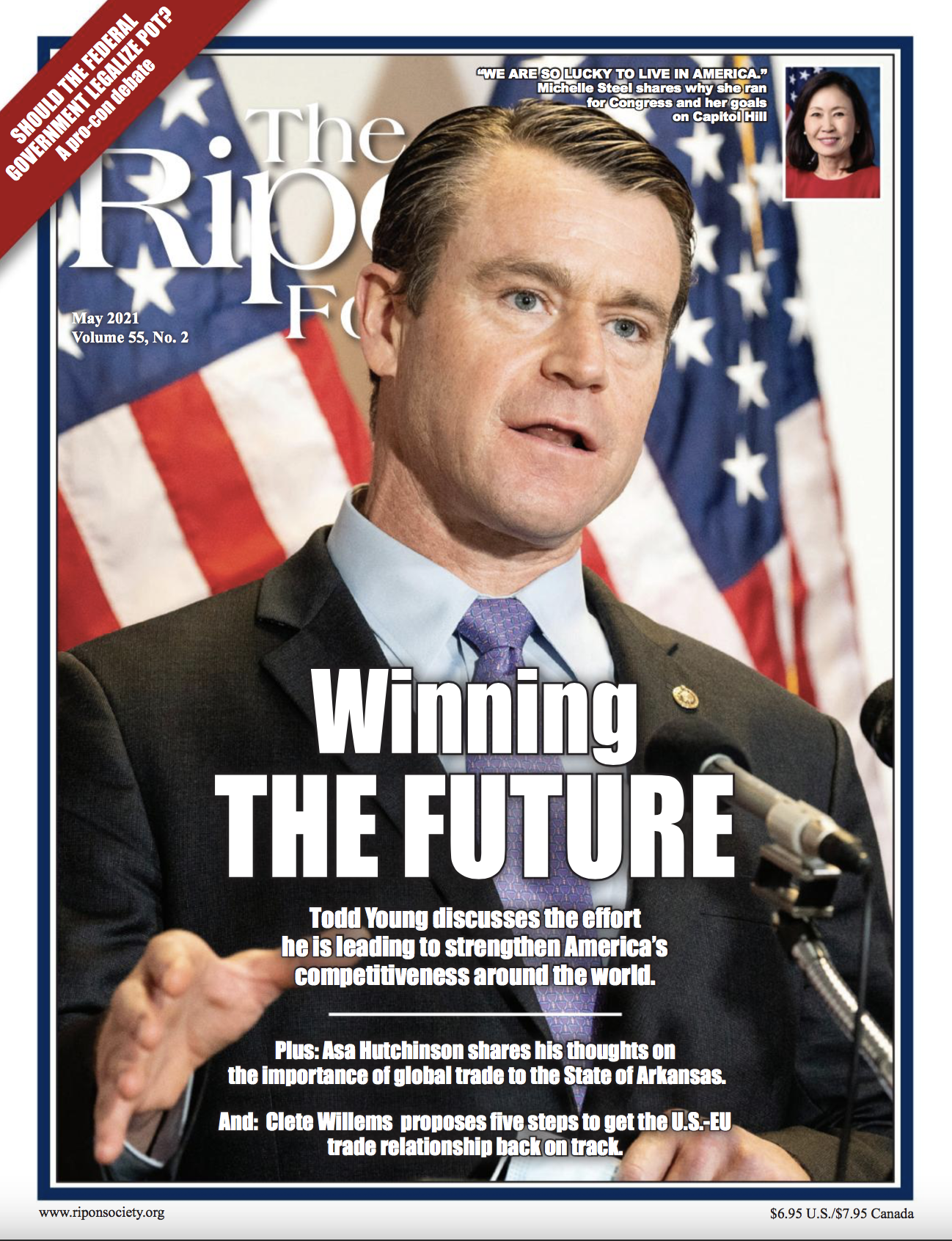 "It is time for the United States to go on offense by passing the bipartisan Endless Frontier Act, which would solidify U.S. leadership in scientific and technological innovation through increased investments in the discovery, creation, and manufacturing of technology critical to national security and economic competitiveness.
"History reminds us that the United States has made bold investments before that have transformed our economy and our geopolitical position," said Senator Young in the op-ed.
Click here or the image above to read the full op-ed.
---
---
Next Article
Previous Article