October 25, 2019
PHOTOS: Young Meets Kenzie Academy Students Using Income Share Agreements
Senator Young's ISA Student Protection Act would help more students take advantage of Income Share Agreements to finance higher education
INDIANAPOLIS, Ind. – U.S. Senator Todd Young (R-Ind.) today visited Kenzie Academy, an online and in-person technology school based in Indianapolis. He was joined by Kenzie Academy CEO and Co-founder Chok Ooi for the visit, and they hosted a roundtable discussion with students using Income Share Agreements (ISAs) to finance their tech education at Kenzie Academy.
Senator Young recently introduced the bipartisan ISA Student Protection Act to help provide an innovative financing option for students to pay for higher education. This bill will help more students obtain a quality education and the skills needed to succeed in today's economy without the crushing debt associated with traditional loans. By strengthening the framework for ISAs, schools like Kenzie Academy can help better prepare Americans for rewarding careers and address our nation's workforce challenges.
"This new way of paying for higher education is being put into practice at Kenzie Academy, and today I had an opportunity to hear directly from the students who are benefitting," said Senator Young. "I'm grateful to Kenzie Academy and its CEO Chok Ooi for the opportunity to witness ISAs in action and to discuss my legislation that will empower more students to utilize this unique tool to invest in their futures."
"We're honored to have Senator Young tour Kenzie's campus today and get a firsthand look at the future of education," said Chok Ooi, CEO and Co-founder of Kenzie Academy. "Kenzie's mission is to bring tech opportunity to anyone looking to accelerate their career regardless of their previous experiences or financial situation. Our ISA offering is one of several tools we offer to make high quality education accessible to Hoosiers and Americans throughout the country. Today, Senator Young spoke with Kenzie students whose entire career trajectories and lives are changing due to the hands-on tech education they are receiving. For many of them, this would not have been possible without the ISA option."
To learn more about Senator Young's ISA Student Protection Act, click here.
Photos from today's event are below: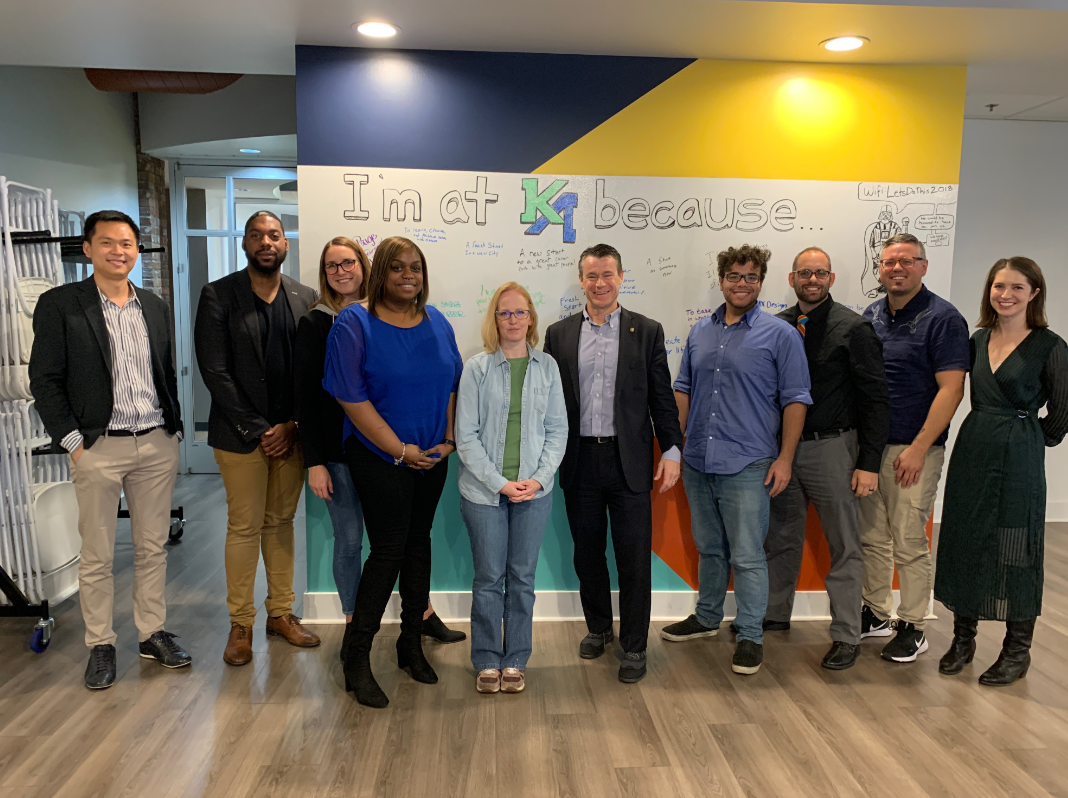 ---
---
Next Article
Previous Article