October 15, 2018
PHOTOS: Young Visits Brookside Neighborhood as Part of Fair Shot Agenda
INDIANAPOLIS – As part of his Fair Shot Agenda, U.S. Senator Todd Young today visited the Brookside neighborhood in Indianapolis to get a firsthand look at the community's Five Pillars of a Healthy Community initiative and efforts to transform the neighborhood. Senator Young joined Pastor Dale Shaw from College Park Church for a tour of the Brookside neighborhood. Senator Young did a walking tour of Brookside, and visited the Covenant Housing Project, Oaks Academy Brookside, local business Purposeful Design, and Heart Change Ministries.
"The goal of my Fair Shot Agenda is to ensure all Hoosiers, from all neighborhoods, have an opportunity to succeed. To achieve this we must foster an environment where people are engaging in their communities and caring for one another. That is exactly what we are seeing here in Brookside," said Senator Young. "I commend Pastor Dale Shaw, Oaks Academy Brookside Head of School Kelly Altman, Cindy Palmer with Heart Change Ministries, Purposeful Design Founder and Director David Palmer, and all of the Brookside community heroes who are working together to strengthen their community."
"From providing ministry and education to our young people at Oaks Academy Brookside, to offering job opportunities for people who have struggled with substance abuse at Purposeful Design – Brookside should serve as a model for neighborhoods across the country to replicate," Senator Young added.
"We are grateful Senator Todd Young took the time to visit the Brookside Community today. We were so honored to show the Senator and his team the five pillars of a healthy community. We look forward to working with Senator Young on his Fair Shot Agenda and welcome him back to Brookside anytime," said Dale Shaw, Pastor – Urban Outreach College Park Church.
"We are so grateful for our excellent senator, Todd Young. And, we are grateful that this senator has time for those whom some might say are the least significant ones in our city," said Purposeful Design Founder and Director David Palmer.
Photos included below from Senator Young's visit to the Brookside neighborhood: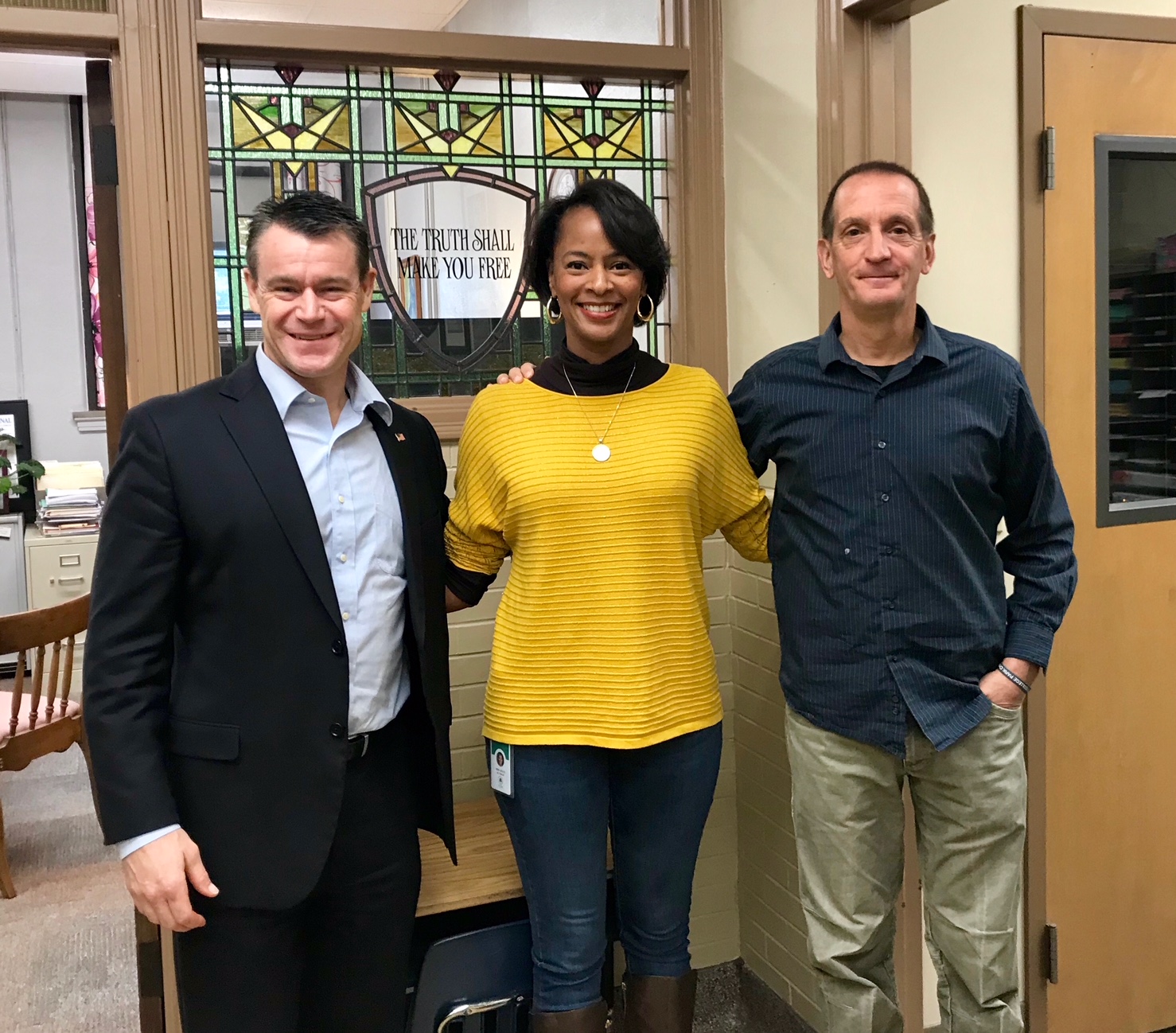 Senator Young with Oaks Academy Brookside Head of School Kelly Altman and Pastor Dale Shaw from College Park Church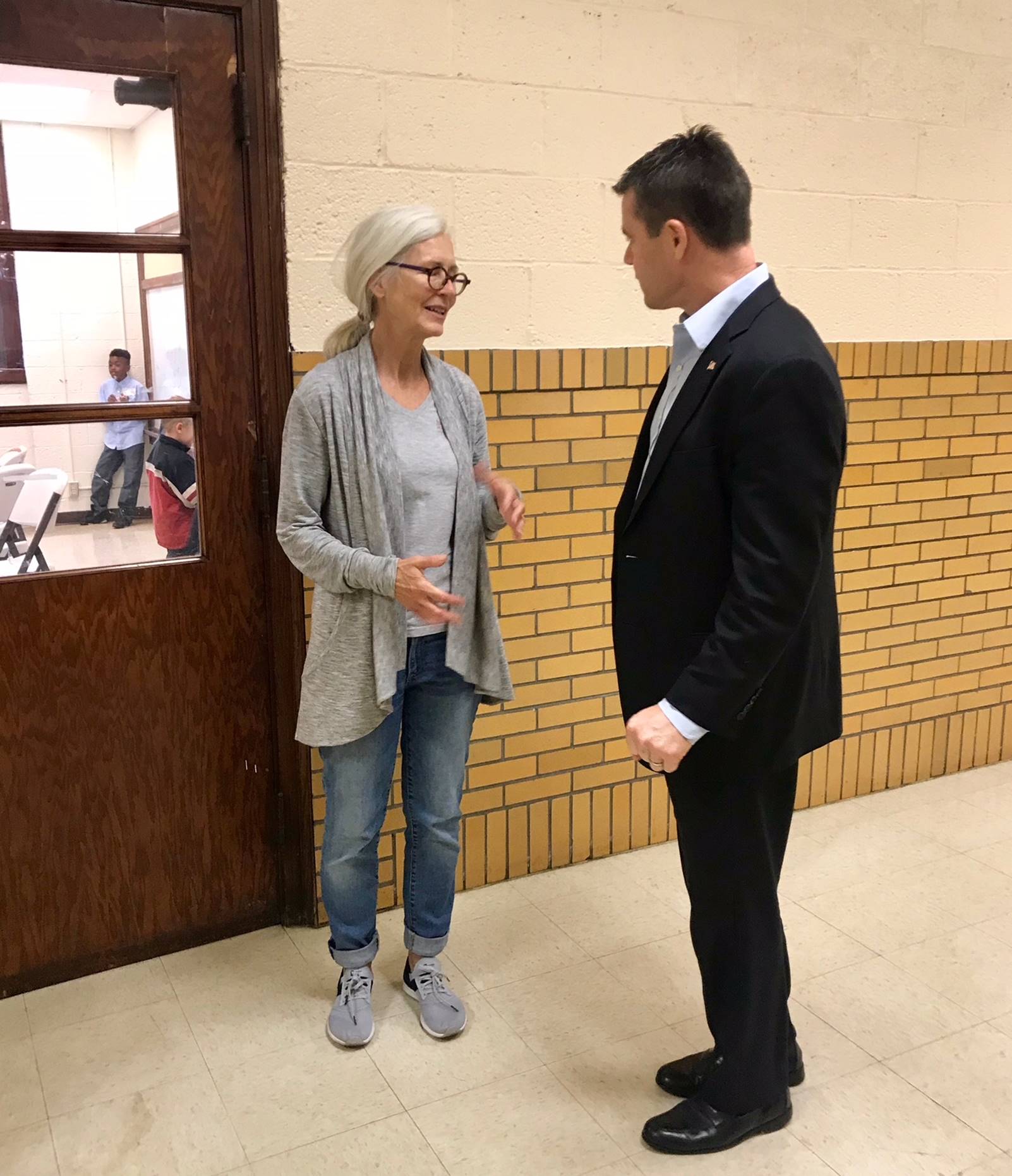 Senator Young speaks with Cindy Palmer, Life Skills Education Director at Heart Change Ministries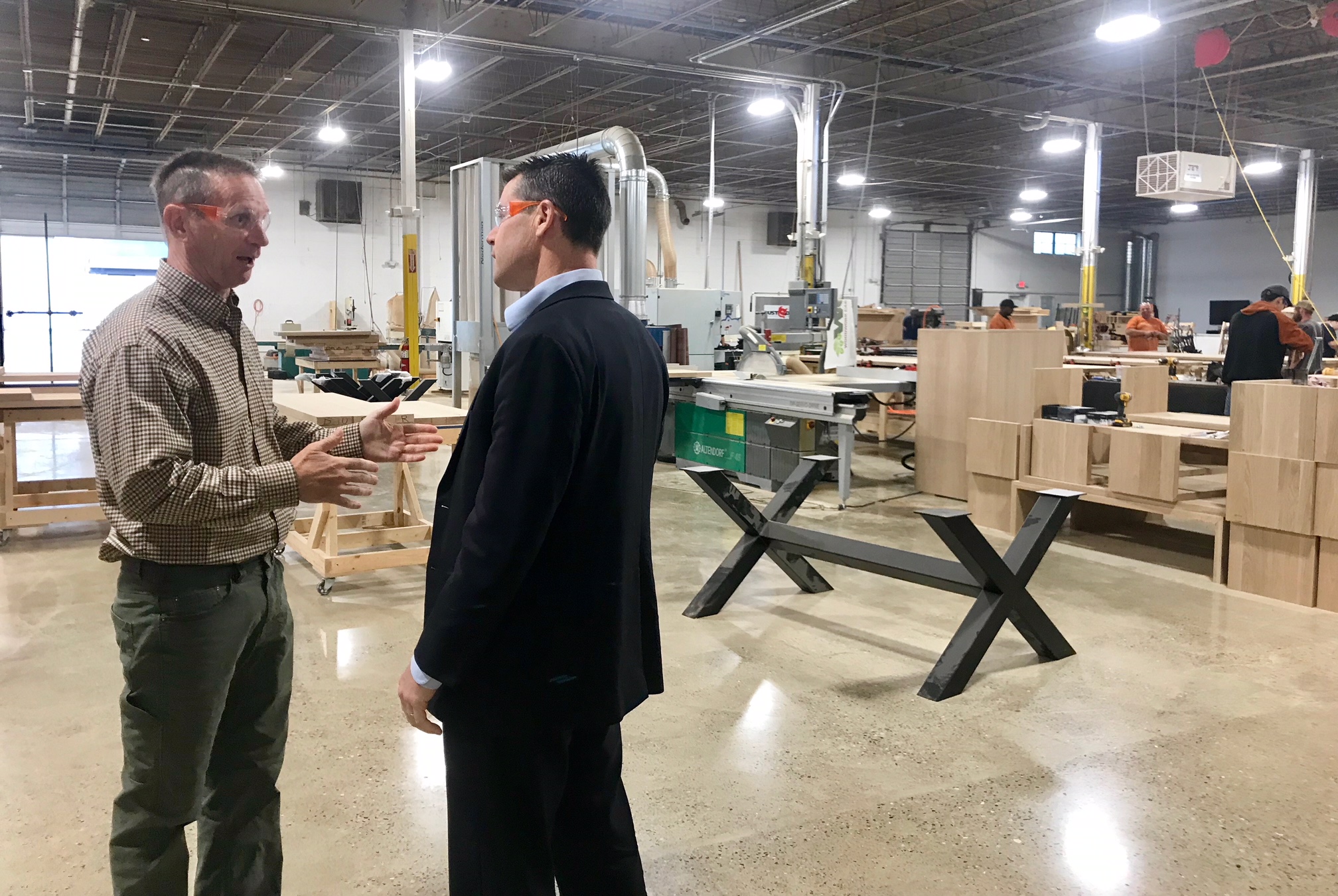 Purposeful Design Founder and Director David Palmer speaks with Senator Young at the company's new factory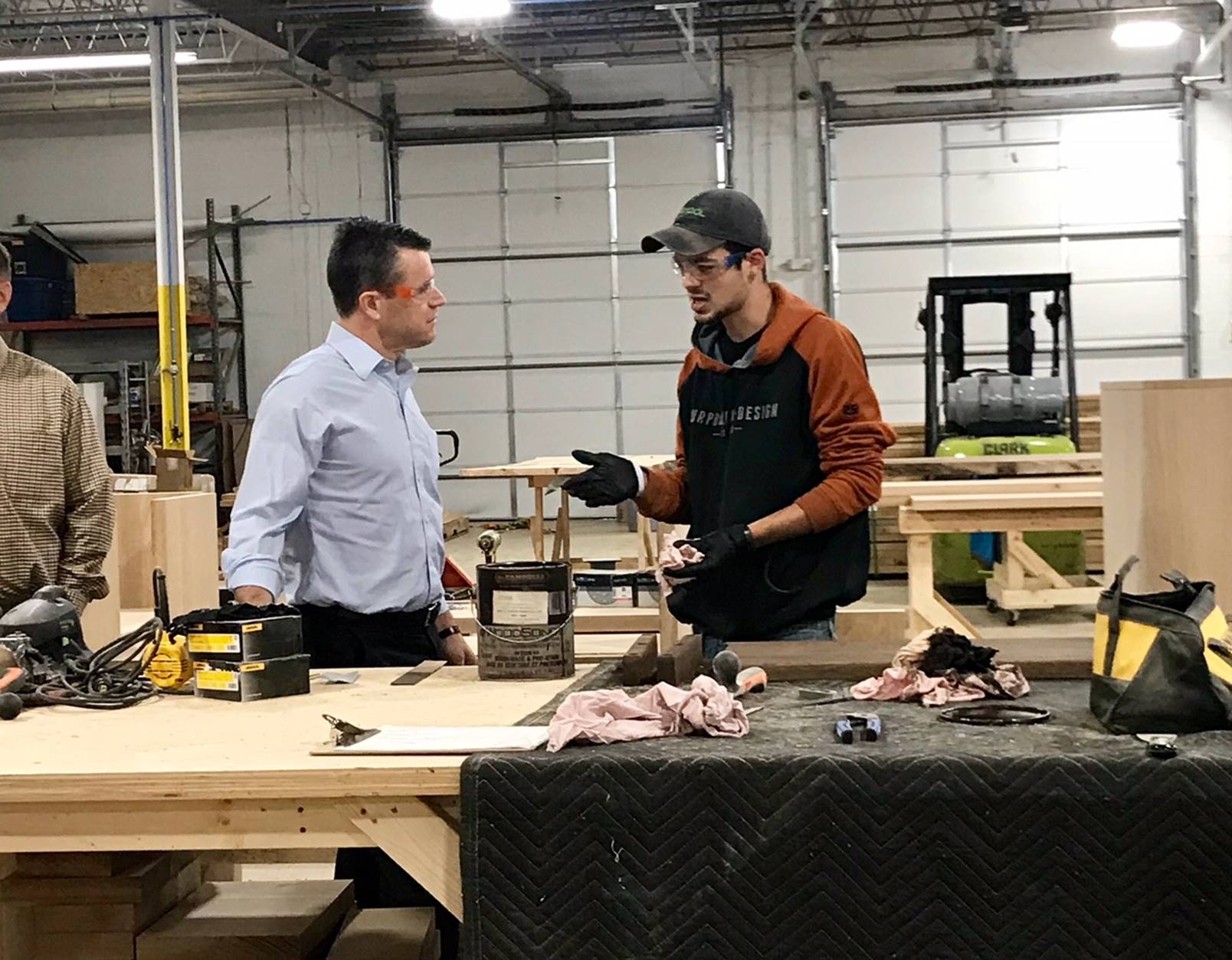 Senator Young speaks with an employee at Purposeful Design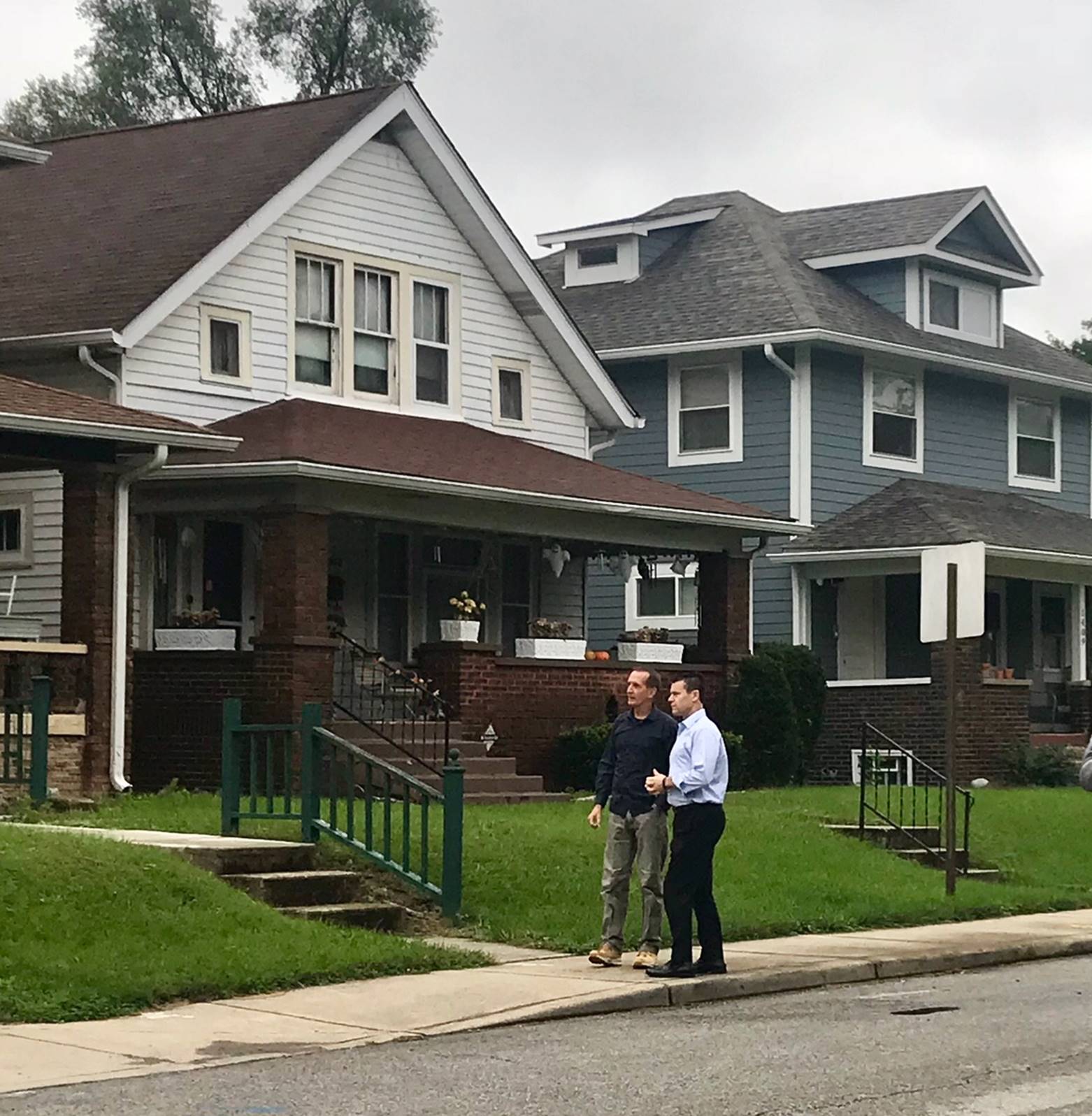 Senator Young with Pastor Dale Shaw from College Park Church during a walking tour of the Brookside neighborhood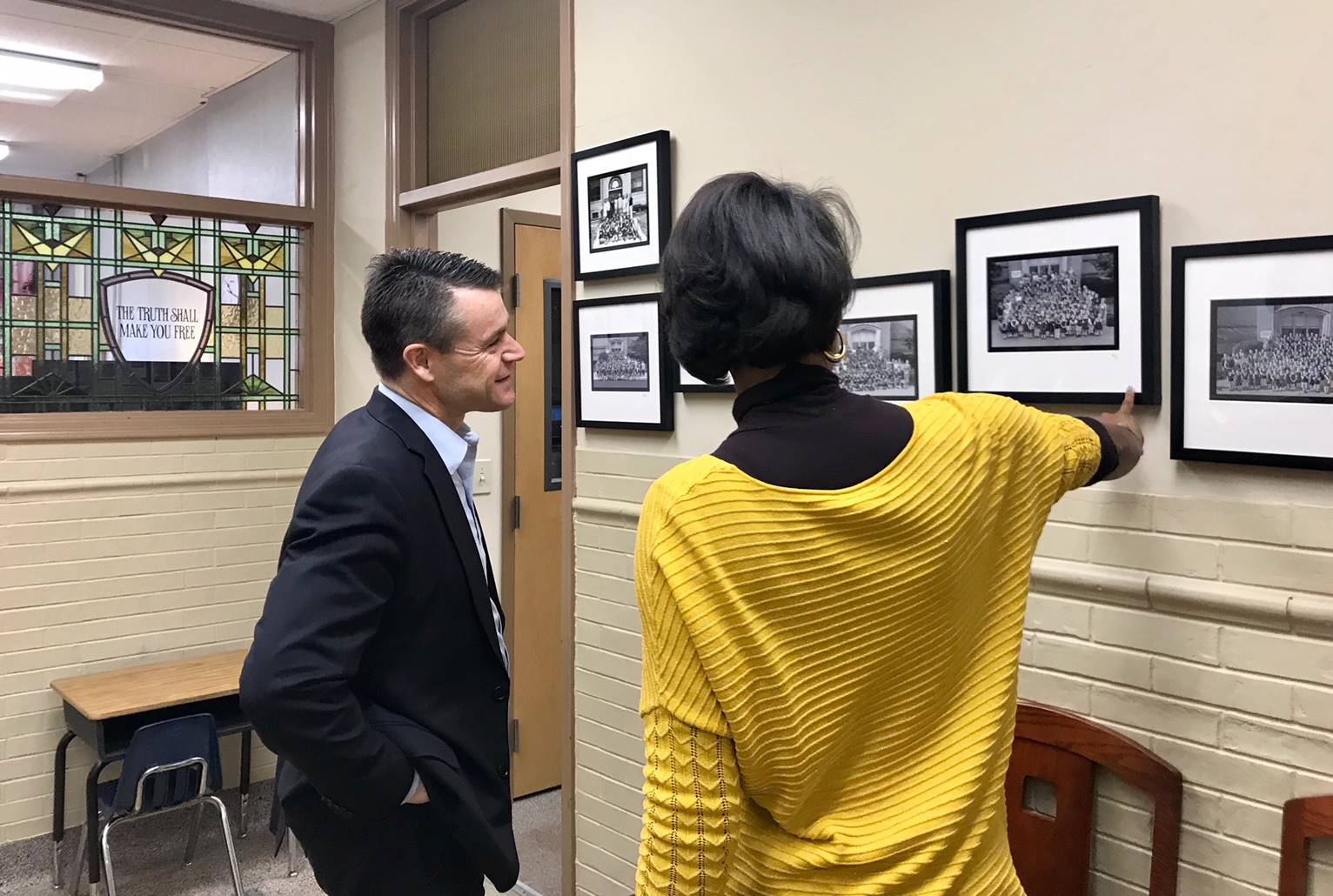 Senator Todd Young with Oaks Academy Brookside Head of School Kelly Altman
---
---
Next Article
Previous Article