December 20, 2019
Senator Young Recaps 2019 Visits, Efforts in Hoosier Farm Country
WASHINGTON – Senator Todd Young today recapped the various farm and agribusiness stops he made in Indiana throughout 2019 as well as legislative action. His advocacy in Washington included promoting trade, supporting relief from severe weather, and fighting for the Indiana aquaculture industry.
"It was a difficult year in the fields, and I worked hand in hand with farmers to get needed clarity from the federal government. Hoosier farmers need access to open markets, senseless barriers removed, and flexibility to adopt conservation and environmental practices suited to their individual needs," Senator Young said. "I thank the many families and businesses that opened their doors for me this year. I'm entering 2020 with a renewed sense of optimism for our ag community."
The Indiana Farm Bureau, Indiana Corn Growers Association, and Indiana Soybean Alliance partnered with local farmers to host Senator Young all across Indiana. He started spring visits at Tuttle Orchards and AquaBounty in Albany where he learned about regulatory challenges affecting their production. As late spring turned to summer, Senator Young heard from corn and soybean farmers about the wet spring's impact on planting at roundtables in Indianapolis and Romney. He then stopped by the Indiana State Fair's kickoff Pork Breakfast before visiting the sixth-generation Obert Legacy Dairy Farm in Fort Branch. In late summer and fall, Senator Young was hosted in Columbus with members of the Bartholomew County REMC before heading to the Northeast Indiana and visiting with Roemke Farms to learn about their generational work on soil health. In total, Senator Young visited dozens of farms and agribusinesses making contact with hundreds of constituents.
In 2019, Senator Young's agriculture work included:
President Trump signing his bill, the National FFA Organization's Federal Charter Amendments Act, into law.
Leading a letter to Secretary Perdue highlighting the historic planting challenges and asking for clarity on disaster guidance.
Leading a letter to Secretary Perdue with the entire Indiana delegation supporting the state's disaster designation request.
Leading two letters expressing concern with provisions blocking production of genetically engineered salmon at AquaBounty's facility in Albany.
Leading a letter to the Federal Energy Regulatory Commission regarding challenges affecting the propane supply for farms and residences in Indiana.
Signing multiple letters to Ambassador Lighthizer on USMCA and publicly advocating for its passage.
Photo recap from some of the events: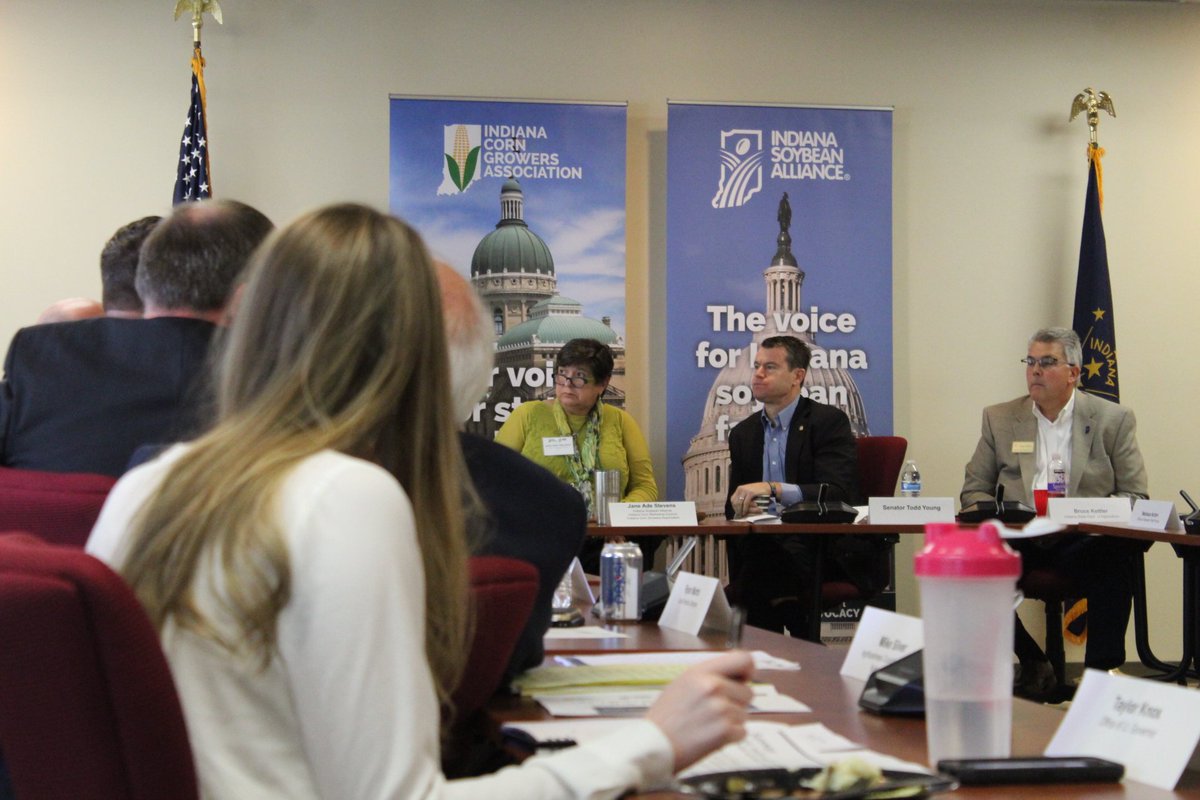 ---
---
Next Article
Previous Article