January 14, 2020
VIDEO: Young Applauds Recent Jobs Report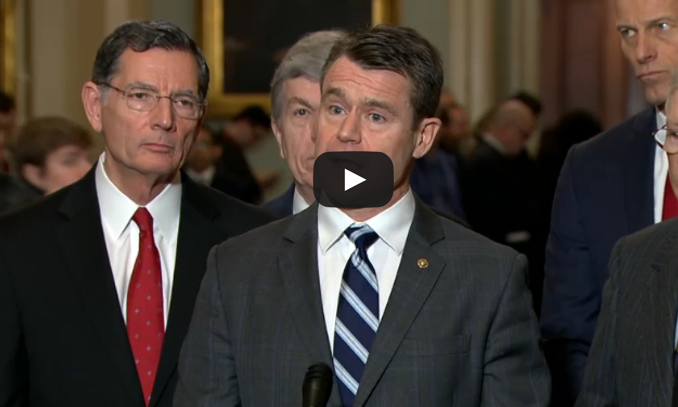 Click here or the image above to watch Senator Young's remarks.
WASHINGTON – Today, U.S. Senator Todd Young (R-Ind.) highlighted the latest jobs report during the Senate Republican leadership press conference.
"Friday's Jobs Report provided some more good news for the people of Indiana and all across America. Let me read some brief numbers here. The unemployment rate held steady at 3.5 percent in December – 145,000 new jobs were added – wages continued to grow and are up nearly three percent from a year ago" said Senator Young.
"Folks, this is what the American people want us to work on. This is where this Republican controlled Senate, working with this President, have been focused intently, ever since we were sworn in. The economic policies that we have been championing have been working, whether it is tax reform or deregulation, we need to continue this momentum…" Senator Young continued.
---
---
Next Article
Previous Article