March 24, 2023
VIDEO: Young Discusses China's Economic Coercion During CSIS Event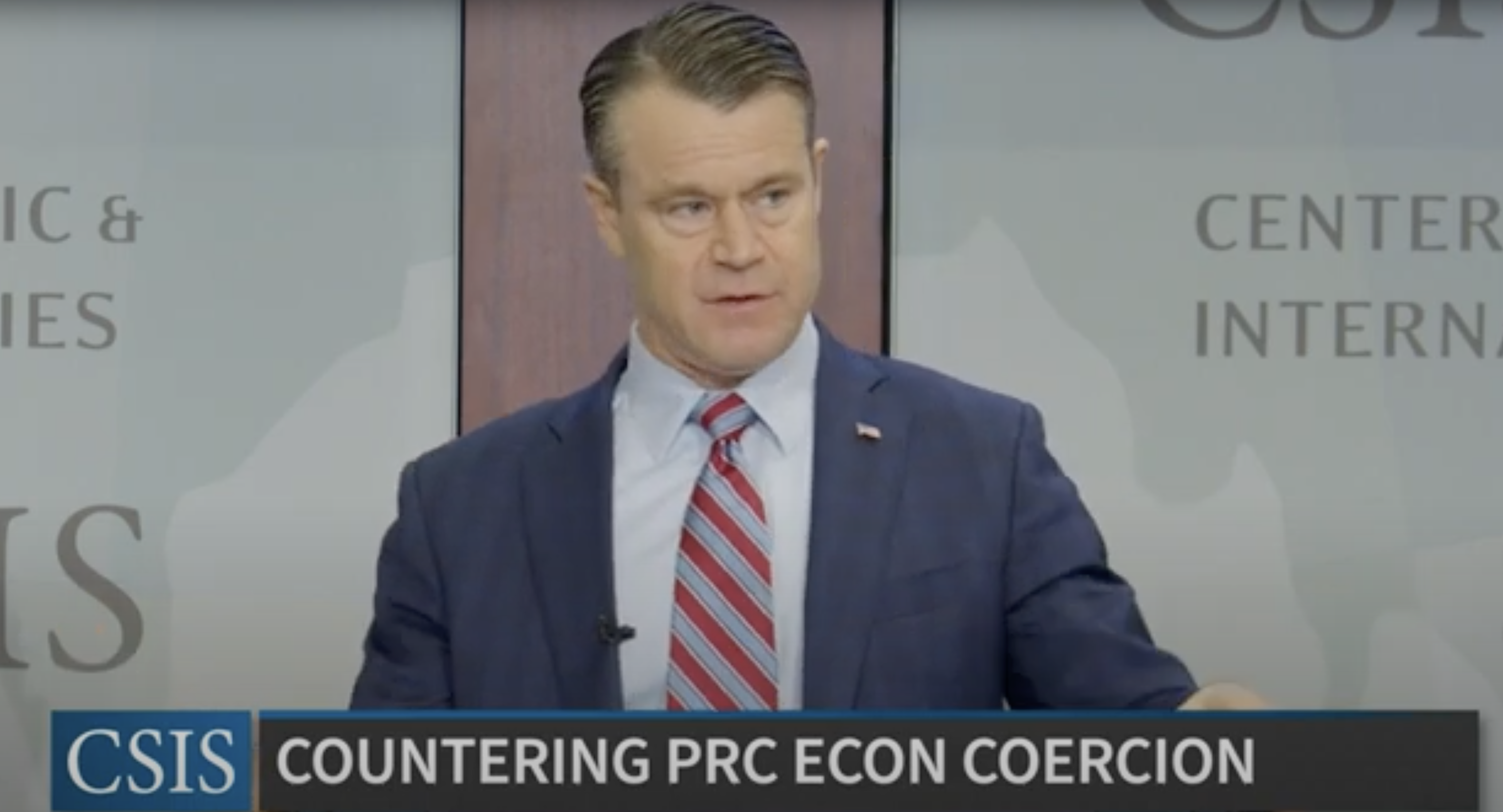 **Click here or above to watch the video.**
WASHINGTON – Senator Todd Young (R-Ind.), a member of the Senate Foreign Relations Committee, delivered remarks during an event yesterday hosted by the Center for Strategic and International Studies (CSIS) focused on countering China's economic coercion.
"The Chinese Communist Party thinks it can drive a wedge between our allies and partners by using economic intimidation or by harming economies through opaque, informal actions," said Young. "By supporting our partners under threat, we protect America's own national security interests."
Senators Young and Chris Coons (D-Del.) recently reintroduced the Countering Economic Coercion Act to provide meaningful support to partners and allies facing economic bullying and retaliation from foreign adversaries. The bill would equip the president with new tools to reduce the impact of economic coercion by strengthening trade and commerce ties with partners on an expedited basis.
Video of Young's remarks is available here. The senator also participated in a Q&A following his remarks. A transcript of the Q&A is available here. 
---
---
Next Article
Previous Article