March 23, 2022
VIDEO: Young Discusses High Gas Prices During Press Conference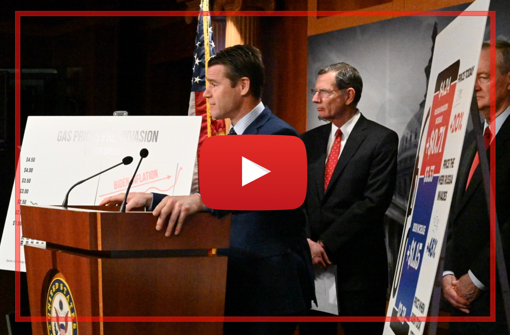 WASHINGTON – U.S. Senator Todd Young (R-Ind.) spoke about the pain Hoosiers are feeling at the pump during a press conference today.
"We know what the only real and lasting solutions are. We need to increase American energy production. This means eliminating regulations, not adding to them, so that we can increase production here domestically. It means expediting permits [to] bring more capacity online. It means encouraging new, private sector investments. If we don't take these commonsense steps, the best Washington Democrats will say is 'it's the thought that counts,'" said Senator Young.
To watch the Senator's full remarks from the press conference, click here.
###
---
---
Next Article
Previous Article