July 26, 2022
VIDEO: Young Discusses His China Competitiveness Legislation on Bloomberg TV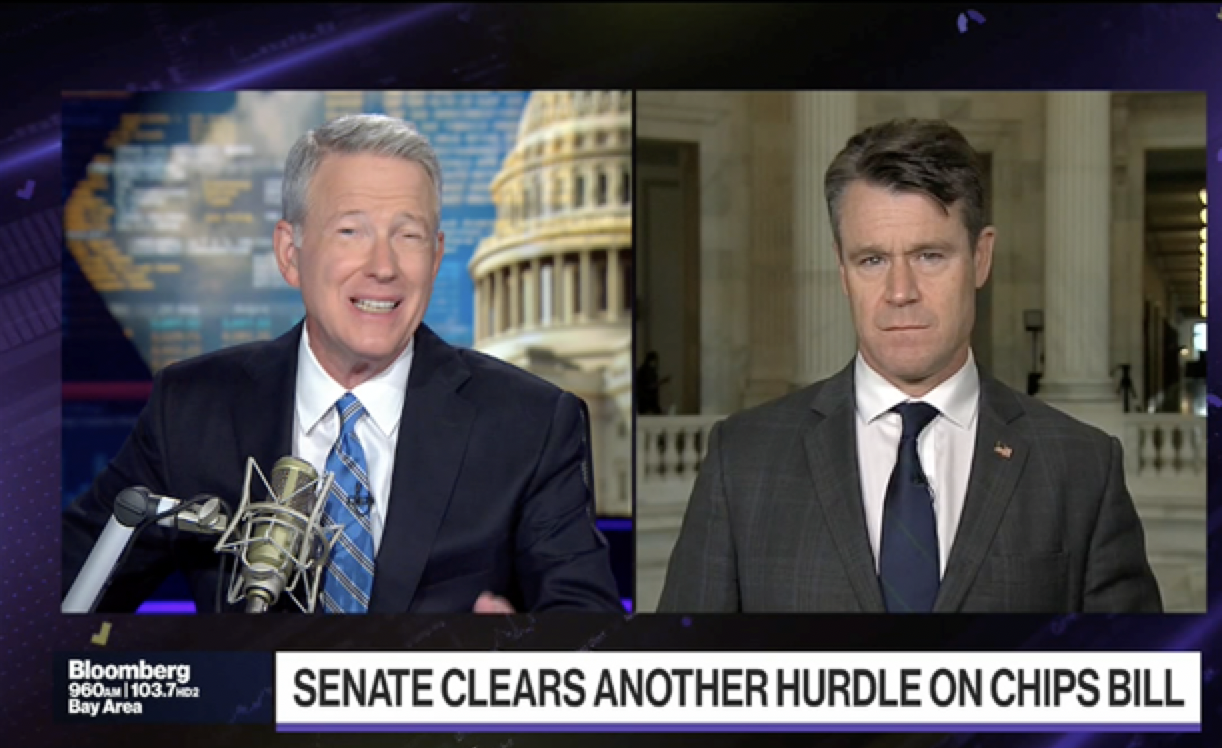 **Click here or the image above to watch**
WASHINGTON –– Today, U.S. Senator Todd Young (R-Ind.) joined Bloomberg TV to discuss his China competitiveness bill. The Senate voted 64-32 this morning to advance the legislation, setting up a vote on final passage tomorrow.
Excerpts of Senator Young's comments are below:
"After over a year of working on this package, Congress has finally come together. We've done the right thing after exhausting all other opportunities. And we're passing what people are calling the CHIPS-Plus bill, [which] includes investment in domestic capacity to produce those computer chips, which go into everything with an on-off switch, everything from an automobile to top-end missile systems. Also, we're doubling down on some key national security research investments in areas like hypersonics, where the Chinese, frankly, are outclassing us, and we can't allow that to happen."

---
"Ronald Reagan was fond of saying that defense is not a budget issue. You spend what you need to defend to spend to keep the American people safe. The same thing applies here. This is a national security investment, as I've already established, and we need to spend it to keep our people safe and secure."
The full video of the interview can be found here.
---
---
Next Article
Previous Article