May 08, 2019
VIDEO: Young, Schatz, Romney, Durbin Call for Raising Legal Tobacco Age to 21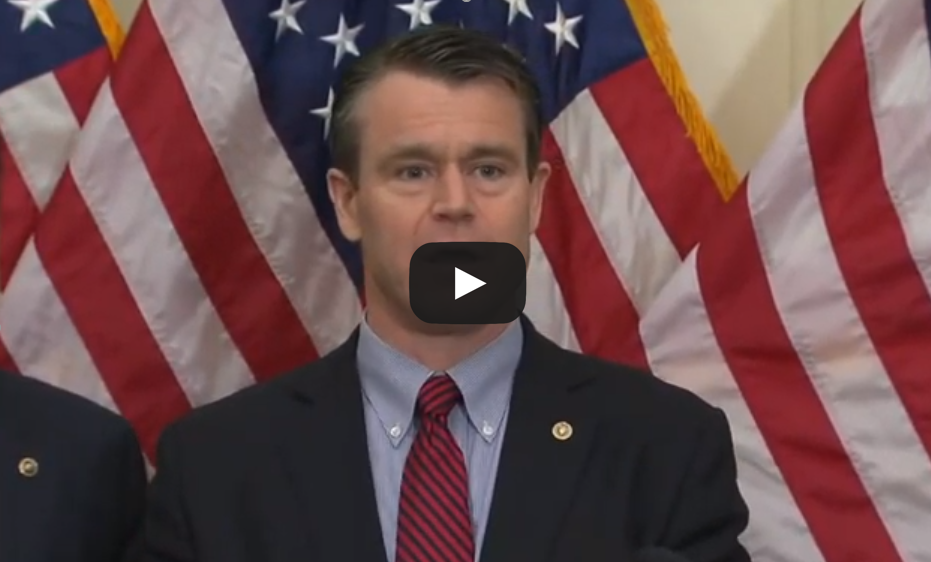 Click here or the image above to watch Senator Young's remarks.
WASHINGTON – Today, U.S. Senators Todd Young (R-Ind.), Brian Schatz (D-Hawai'i), Mitt Romney (R-Utah), and Dick Durbin (D-Ill.) held a press conference with anti-tobacco and public health advocates in support of their bipartisan bill, the Tobacco to 21 Act, which would raise the federal minimum age to buy tobacco products, including e-cigarettes, to 21.
"This is especially important in my home state of Indiana where tobacco use is the single most preventable cause of death and disease. In fact, the state of Indiana ranks 45th in the country in terms of tobacco usage. I know we can improve on that," Senator Young said. "With the advent of e-cigarettes and the uptake of vaping, especially among young Americans, it's essential we act now."
Last week, Senators Young, Schatz, Romney, and Durbin introduced their bipartisan legislation, which is broadly supported by health organizations and advocates in Indiana and nationally. The South Bend Tribune and Fort Wayne Journal Gazette editorial boards have both endorsed the Tobacco to 21 Act, and earlier this week Senators Young and Schatz penned an op-ed for CNN outlining the need for this legislation.
Photos from today's press conference:
---
---
Next Article
Previous Article