January 07, 2020
VIDEO: Young: Senate Republicans Committed to Getting Substantive Work Done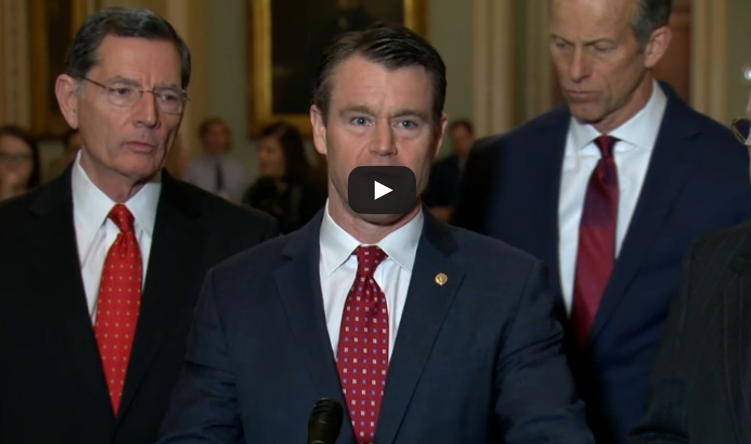 Click here or the image above to watch Senator Young's remarks.
WASHINGTON – Today, U.S. Senator Todd Young (R-Ind.) spoke about his top priorities for 2020 during the weekly Senate Republican leadership press conference.
"Hoosiers, like so many other Americans, want us to get substantive work done… So, my priorities moving forward are going to be to deal with lowering healthcare costs, making sure that housing is more affordable for rank-and-file Americans, that higher education is accessible to all Americans, that we actually pass the USMCA agreement… We made a great first step today in the Senate Finance Committee, and I was proud to cast my affirmative vote for that. And, of course, we always want to keep the American people safe and secure, our most fundamental responsibility. So these will be my priorities moving forward, I know that Republicans in the Senate are committed to getting the work of the American people done," said Senator Young.
Click here to view Senator Young's full remarks.
Click here to read Senator Young's op-ed in the South Bend Tribune outlining his priorities for the year ahead.
---
---
Next Article
Previous Article