September 26, 2020
VIDEO: Young Statement on the Nomination of Judge Amy Coney Barrett to the Supreme Court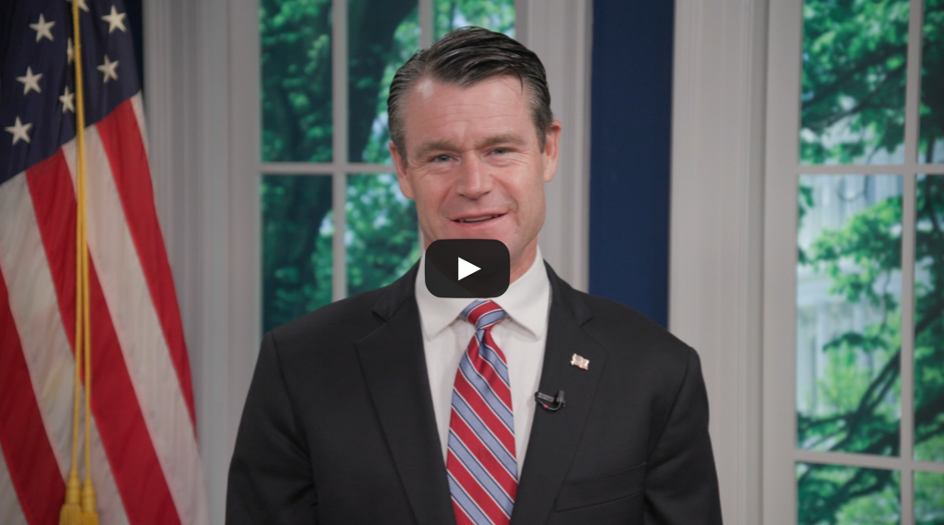 Click here or on the image above for Senator Young's full remarks.
WASHINGTON – Today, U.S. Senator Todd Young (R-Ind.) issued the following statement in support of the nomination of Hoosier Judge Amy Coney Barrett as the next Associate Justice of the United States Supreme Court:
"I am thrilled with President Trump's nomination of fellow Hoosier, Judge Amy Coney Barrett, to serve on the Supreme Court. I've come to know Amy as an incredibly sharp legal mind, a woman of great integrity, and a dedicated mother of seven. When Americans elected President Trump to office in 2016 and expanded the Republican Senate majority in 2018, she was exactly the type of jurist they had in mind.
"Judge Barrett's previous confirmation to the 7th Circuit Court of Appeals turned into a shameful attack on her faith, not an evaluation of her legal credentials. But anyone who fairly evaluates her superb qualifications and temperament will agree that Judge Amy Coney Barrett is the right person for the job.
"I ardently support her nomination to the Supreme Court and, as the Senate follows historical precedent by initiating a confirmation hearing, I will work diligently with all of my Senate colleagues with an eye towards voting on her confirmation as the next Associate Justice without delay."
Click here to watch Senator Young's full remarks.
###
---
---
Next Article
Previous Article