July 09, 2019
VIDEO: Young Urges Swift Confirmation of Indiana Judicial Nominee Damon Leichty
WASHINGTON –This week, the Senate plans to vote on a number of judicial and executive branch nominees, including Damon Ray Leichty of South Bend, Indiana, to be United States District Judge for the Northern District of Indiana. Senator Young today spoke of the need to swiftly confirm Leichty:
"This week, we will be renewing our efforts to confirm more of President Trump's exceptional federal court nominees. In this instance, the state of Indiana will be confirming… Damon Leichty, to serve on the U.S. District Court for Northern Indiana.
"When President Trump and I were elected to federal office… the state of Indiana was experiencing a judicial emergency, meaning we had a very serious case overload. It took a long time for people to have their cases heard. As the Reverend Martin Luther King once said, 'Justice too long delayed, is justice denied.' We are trying to make sure that justice is brought to the people of Indiana and beyond…
"I look forward to confirming Damon Leichty this week so that he can get to work on behalf of Hoosiers."
Since Senator Young took office, the following Indiana judicial nominees have been confirmed:
Amy Coney Barret – 7thCircuit Court of Appeals.
Holly A. Brady – Indiana Northern District (Fort Wayne).
J.P. Hanlon – Indiana Southern District (Indianapolis).
James R. Sweeney – Indiana Southern District (Indianapolis).
Click here or the image below for video of Senator Young's remarks today.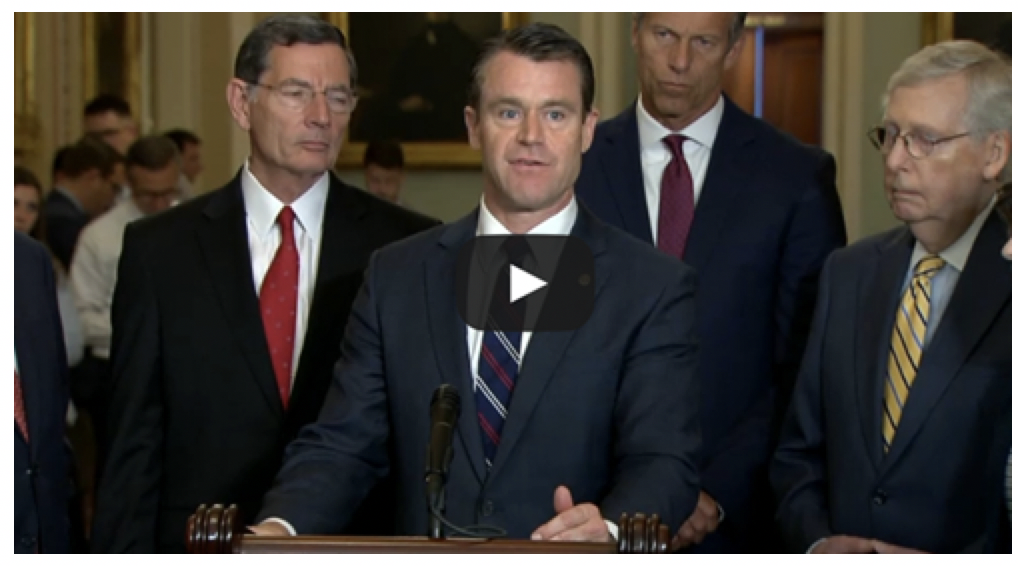 ---
---
Next Article
Previous Article