September 13, 2023
Young, Colleagues Host First "AI Insight Forum" with Tech Leaders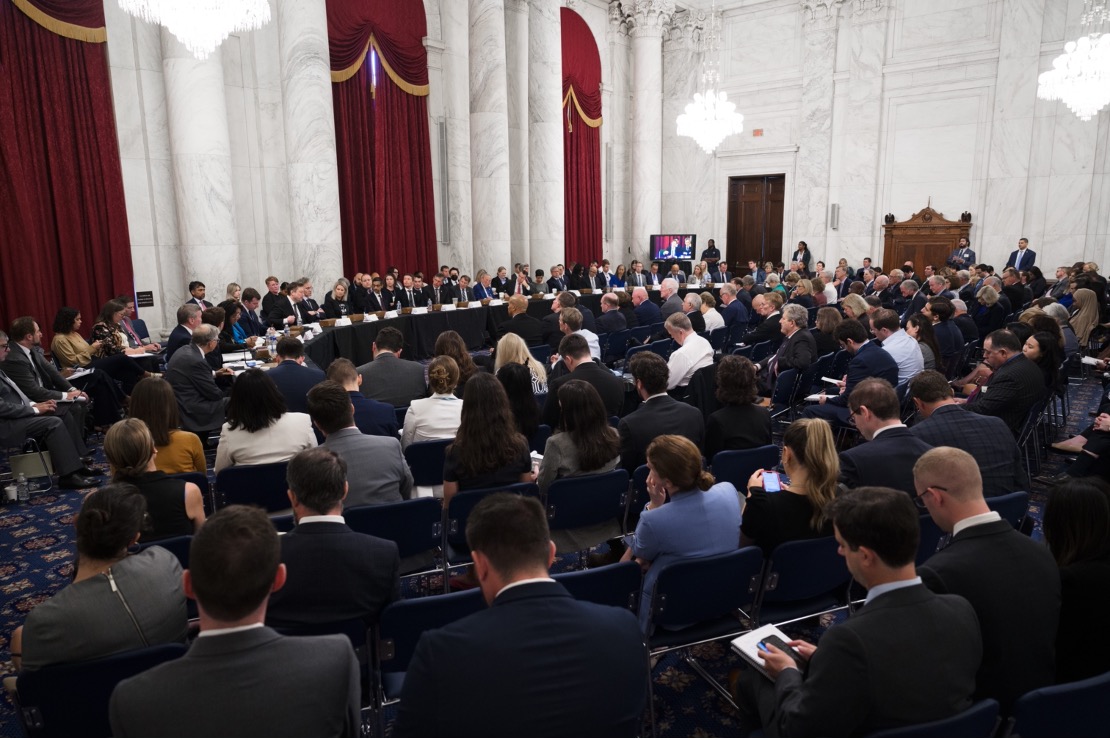 Inside the AI Insight Forum
WASHINGTON – Today, U.S. Senator Todd Young (R-Ind.) joined with Senators Chuck Schumer (D-N.Y.), Mike Rounds (R-S.D.), and Martin Heinrich (D-N.M.) to host the first bipartisan "AI Insight Forum" focused on key policy issues, opportunities, and threats related to artificial intelligence.

The all-day event was open to the entire Senate and featured CEOs of leading tech companies, including X's Elon Musk, Meta's Mark Zuckerberg, Google's Sundar Pichai, NVIDIA's Jensen Huang, and OpenAI's Sam Altman, as well as leaders in defense, research, education, and civil society.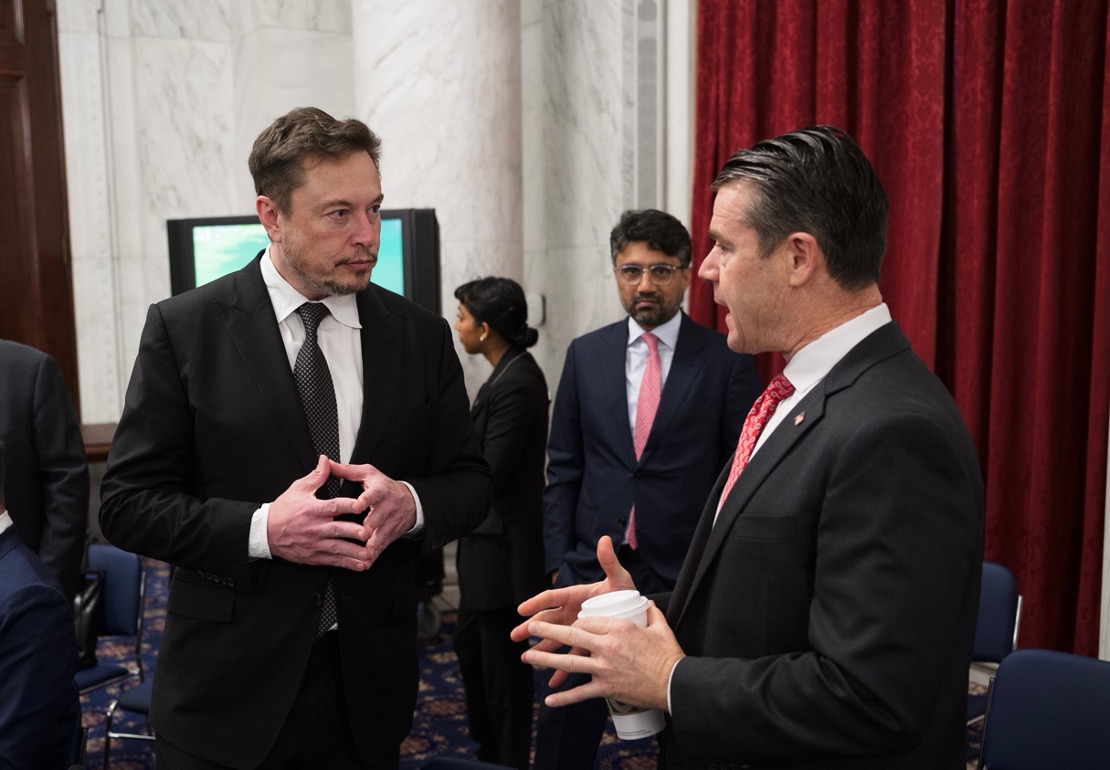 Senator Young with X's Elon Musk
"I want to thank all of our experts for participating in our AI Insight Forum's kickoff event," said Senator Young. "The breadth of expertise across a range of disciplines that gathered today was immense, and my colleagues and I learned a great deal during the event. An AI-enabled society holds incredible promise, but AI's potential benefits are accompanied by potential risks. As Congress explores key policy issues related to AI, we should identify areas where existing law does not address potential AI-specific vulnerabilities, but we also must ensure policymakers don't overregulate and limit AI's benefits to our society, economy, and national security. I look forward to working with my colleagues on these issues over the next few months."


Today's event is the first in a series of AI Insight Forums organized by the senators that will take place throughout the fall. With the help of experts and stakeholders, the forums will examine a wide range of topics while keeping Senate committees of jurisdiction and their members in the driver's seat when it comes to the legislative outcomes.
---
---
Next Article
Previous Article