June 30, 2020
Young Discusses Russia Bounty Reports Following White House Briefing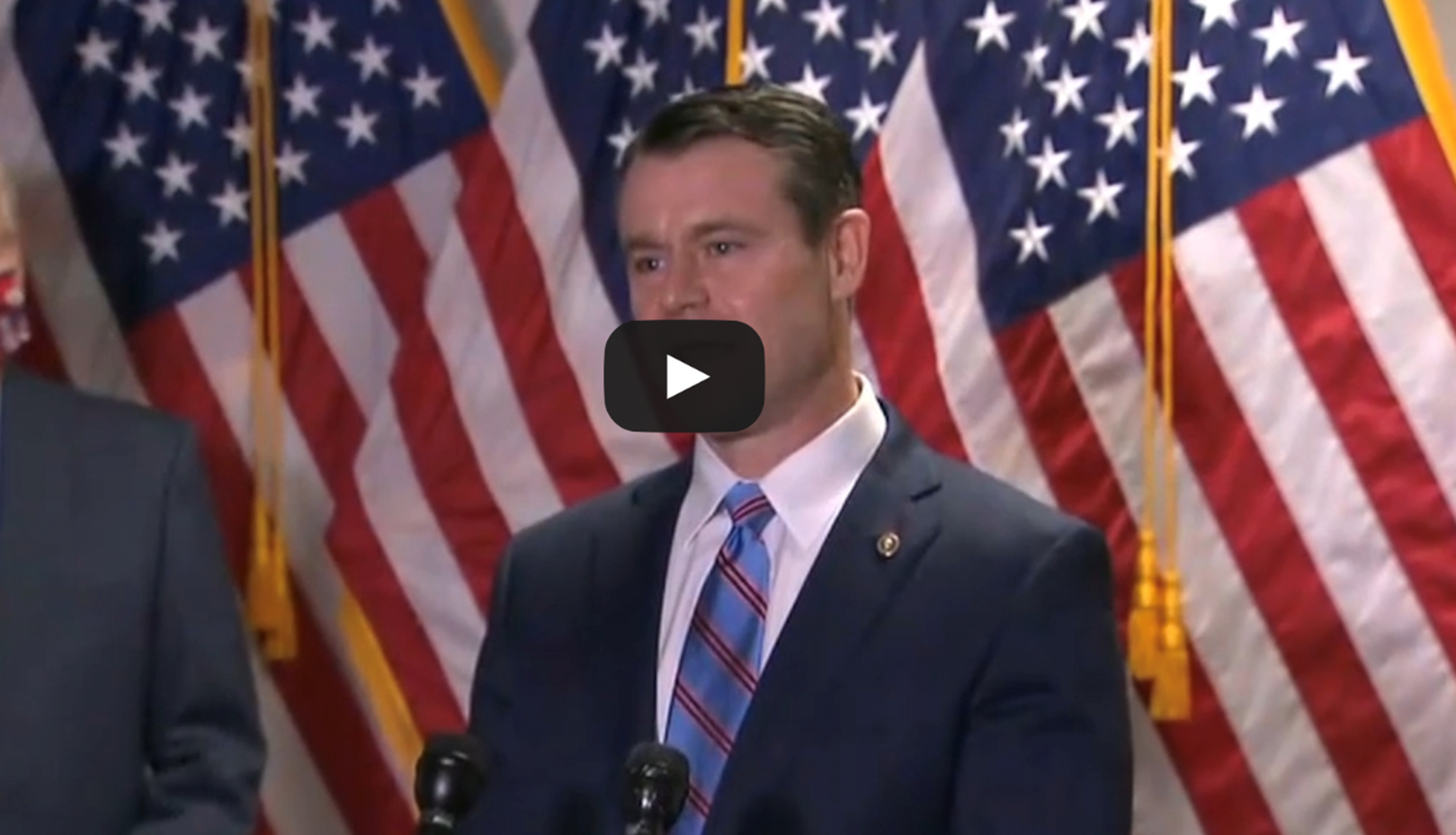 Click here or the image above for Senator Young's full remarks.
WASHINGTON – Today, U.S. Senator Todd Young (R-Ind.) spoke about reports that the Russian military intelligence agency offered bounties in exchange for the targeting and killing of American and coalition service members in Afghanistan. Senator Young wrote a letter to President Trump yesterday calling for more information. Today, he was invited to attend a briefing in the Situation Room and received additional information about these reports.
"Over the weekend we had some major newspapers that reported on bounties… Russians were giving to members of the Taliban in order to kill American servicemen and women. I took this reporting very seriously and I contacted the Administration in furtherance of my oversight responsibilities demanding answers. The Administration commendably responded quickly. I was able to review… intelligence materials that were right on point, and educate myself based on my experience as a Marine Corps intelligence officer. And today, I was invited into the Situation Room to be briefed by – among others – the national security advisor and our director of national intelligence.
"I've concluded the following: Number one, this Administration, and this President, has drawn on all available intelligence to keep our men and women in uniform safe. That intelligence finds its way out into the front lines and informs our force protection protocols. Number two, those major national newspapers I mentioned, including the New York Times and Washington Post, reported on unverified and inconclusive intelligence as though it had been conclusively determined that Russia paid bounties on US troops. Number three, every single member, Republican and Democrat alike, of the Senate Select Committee on Intelligence is aware – should have been aware – of the intelligence that I was briefed on. It's long been available. So look, President Trump has consistently been hard on Russia… and the President – to my mind – is taking this matter very seriously."
Click here to view Senator Young's full remarks.
###
---
---
Next Article
Previous Article