January 23, 2023
Young Discusses Taiwan on Fox News
WASHINGTON, D.C. — U.S. Senator Todd Young (R-Ind.), a member of the Senate Foreign Relations Committee, tonight joined Special Report on Fox News to discuss his recent trip to Taiwan.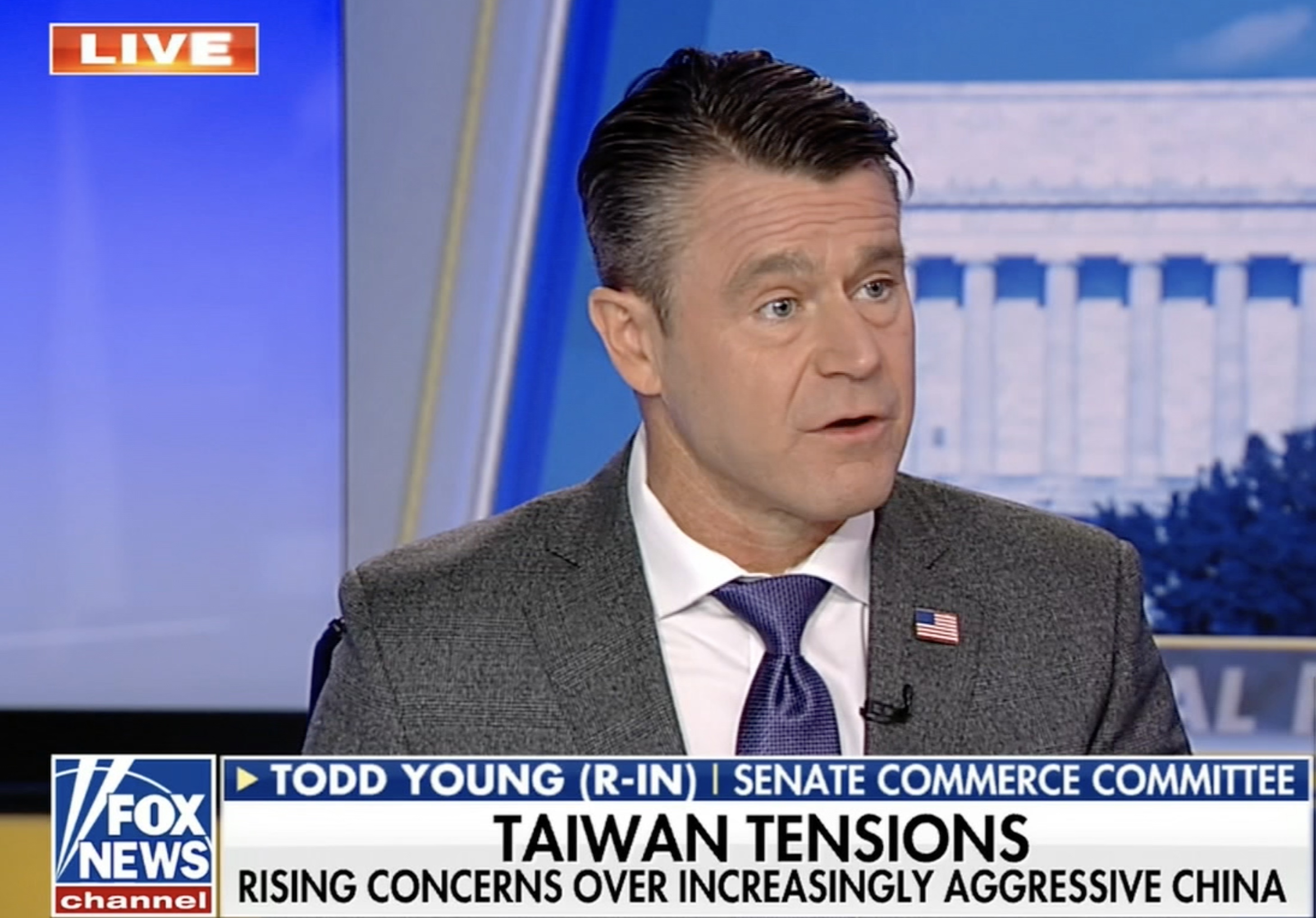 Excerpts of Senator Young's comments are below:
"This visit was really important at this period of time. I was the first member of Congress to visit Taiwan this year. And I think the coming year, and really the next few years are going to be essential. As we hear that the population is declining in China, they have a botched COVID response -- that's broadly recognized -- and they have economic problems, there may be a push by Chinese leadership, Xi Jinping in particular, to increase the threat of military invasion. Which is why the Taiwanese have been upping their military game, partnering with us on military training issues, and acquiring more asymmetric weapons.
"And I was there to reassure them that there is unity, amidst an atmosphere of disunity often times here in Washington, on this issue. For the most part, there is unity that we need to continue to invest in the (U.S.-Taiwan) relationship," said Senator Young.
The full video of the interview can be found here.
---
---
Next Article
Previous Article