January 25, 2023
Young Introduces Judge Matthew Brookman, Nominee for U.S. District Judge for the Southern District of Indiana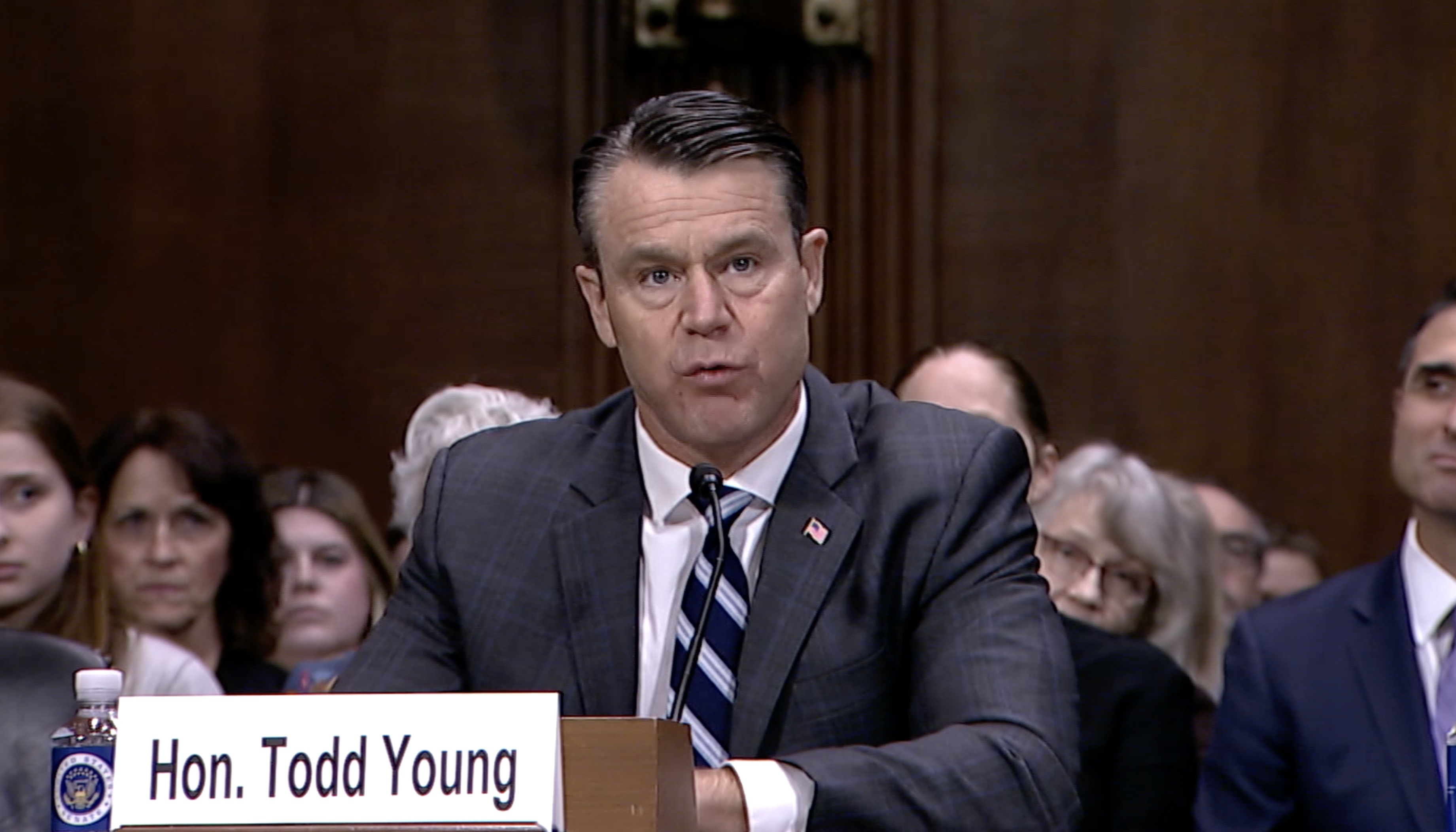 ** Click here or above to watch Senator Young's introduction.**
WASHINGTON, D.C. — Today, Senator Todd Young (R-Ind.) introduced Matthew Brookman, U.S. Magistrate Judge for the Southern District of Indiana, during a Senate Judiciary Committee hearing. Judge Brookman has been nominated to serve as U.S. District Judge for the Southern District of Indiana.
During his remarks, Young spoke about Judge Brookman's background and outlined why he supports his nomination.
Senator Young's remarks below:
"Thank you, Chairman Durbin, Ranking Member Graham, and members of the committee. It's a privilege to be before you.
"Over the last six years, I've come before this committee several times to introduce fellow Hoosiers who have been nominated to serve on the federal bench.
"We've been fortunate to have a string of them who are highly respected jurists with the potential for broad bipartisan support from this committee, and more broadly, the Senate as a whole.
"Federal Magistrate Judge Matthew Brookman, nominated by President Biden to serve as U.S. District Judge in the Southern District of Indiana, continues this streak.
"Judge Brookman graduated from DePauw University in 1990 and Washington University School of Law in 1993.
"After a stint in private practice, he served as Assistant U.S. Attorney in both the Western District of Missouri and the Southern District of Indiana.
"From 2011 to 2016 in the Southern District, he was the Evansville branch Office Chief as well as the Chief of the district's Drug and Violent Crime Unit.
"In 2016, he was appointed Magistrate Judge in the Southern District of Indiana.
"Since Judge Brookman's nomination was announced, I've received many notes of support from the community, including the Evansville Bar Association, which called him 'prepared, fair, and extremely knowledgeable.'
"The Evansville Chief of Police who stated, 'there isn't a better person for the job.'
"And local Evansville attorneys, appointed under the Criminal Justice Act, who said then-AUSA Brookman was 'always honest and fair' and as Magistrate Judge, 'he is impartial and considers all arguments from both sides prior to making any decision.'
"At a time when criminal justice, drug use, and violent crime are a primary concern in my state, Hoosiers will be comforted knowing they have an experienced and fair judge on the bench.
"I'm confident you'll come away from today's hearing as impressed as I have been.
"Thank you, Mr. Chairman."
---
---
Next Article
Previous Article