September 18, 2019
PHOTOS: Young Greets Northeast Indiana Honor Flight Veterans
WASHINGTON – Today, U.S. Senator Todd Young (R-Ind.) welcomed Hoosier veterans to Washington, D.C. as part of Honor Flight Northeast Indiana.
"In the Marines our slogan is Semper Fidelis, meaning 'always faithful' – to our nation and to those who protect it. Today I had the privilege of meeting Indiana veterans through Northeast Indiana's Honor Flight program. These soldiers defended our nation during a time of global uncertainty and their sacrifices ensured our American liberties for years to come," said Senator Young.
Honor Flight Network is a non-profit organization created to honor America's veterans for their sacrifices. They transport veterans to Washington, D.C. to visit and reflect at their memorials, at no cost to the veterans. Top priority is given to the senior veterans – World War II survivors, along with other veterans who may be terminally ill.
Honor Flight Northeast Indiana was founded in 2008, and has conducted over 30 Flights. They now arrange four flights per year, with approximately 85 veterans on each flight.
Photos from today's visit with Hoosier veterans at the World War II Memorial are below;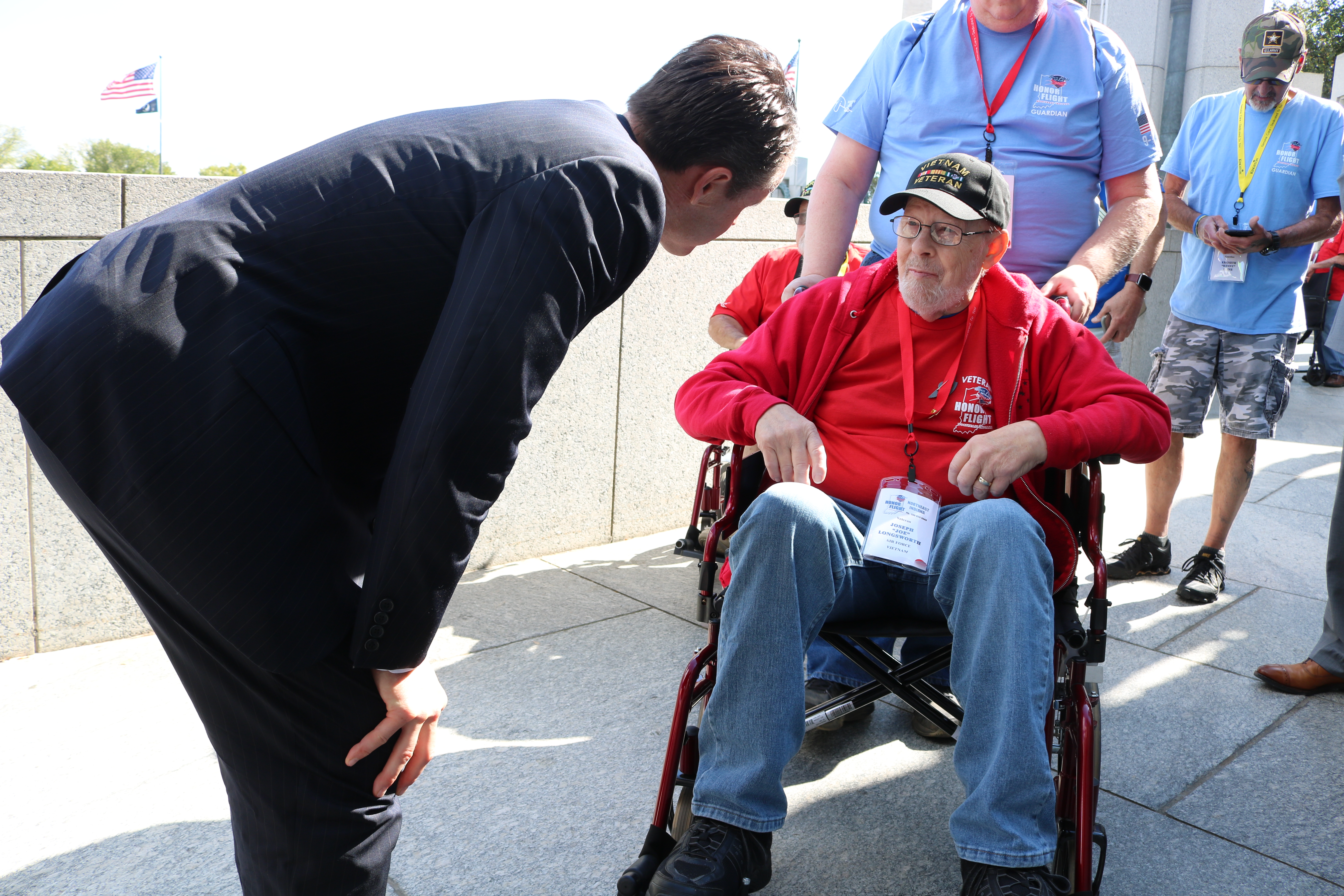 ---
---
Next Article
Previous Article