April 19, 2018
PHOTOS: Young Highlights Benefits of Career and Technical Education for Hoosier Veterans
WASHINGTON, D.C. – Today, U.S. Senator Todd Young (R-Ind.) spoke at a briefing hosted by the U.S. Senate Career and Technical Education (CTE) Caucus focused on the benefits of CTE for veterans. Senator Young, a co-chair of the Senate CTE Caucus, highlighted how veterans transitioning into the workforce face many challenges, especially with applying the skills learned in military service to civilian jobs. Career and technical education offers veterans a chance to capitalize on their skills by obtaining a credential, whether that be a certificate, associate's degree, or other type of degree.
"Career and technical education programs help ensure every Hoosier has access to a quality education and a good job – a key component of my Fair Shot Agenda. I believe it is critical to harness the potential of our veterans to improve their lives and their families' lives, while at the same time investing in the needs of our workforce," said Senator Young.
The briefing follows Senator Young's recent Fair Shot Agenda roundtable in Hammond, Indiana where he focused on the importance of career and technical education. Senator Young also cosponsored a resolution recognizing February as CTE month which passed the Senate unanimously, and he is currently working on legislation to encourage states and licensing boards to address burdens associated with occupational licensing for military spouses and separating service members.
Below are photos from the briefing: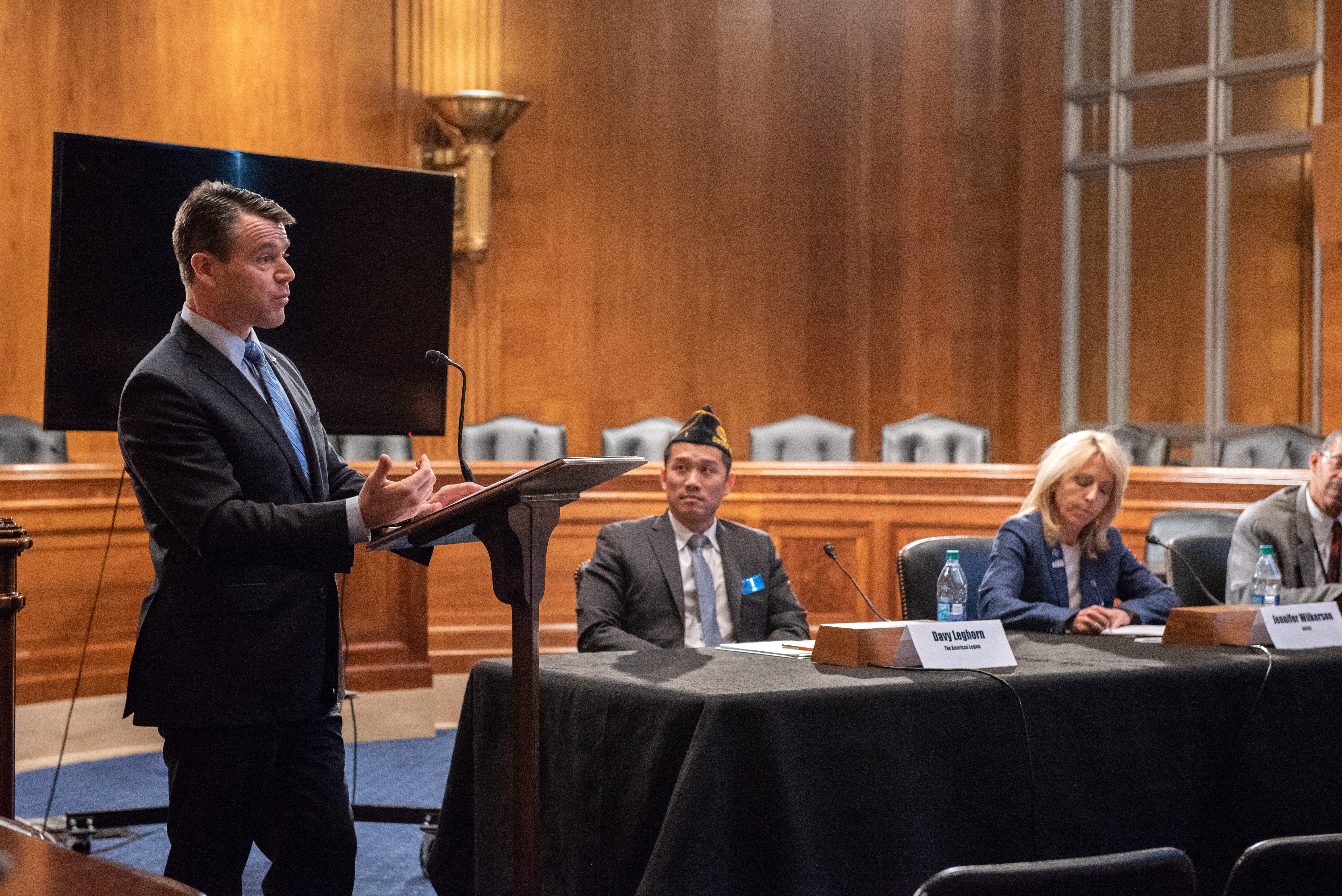 ---
---
Next Article
Previous Article