February 04, 2021
Senate Passes Young, Cotton Amendment to Prohibit Stimulus Checks for Illegal Immigrants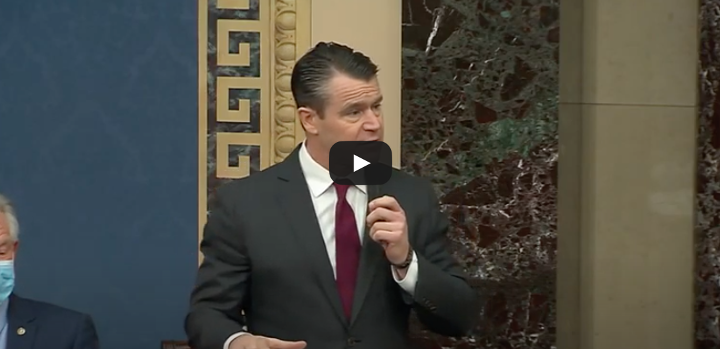 Click here or the image above to watch Senator Young speak in favor of the amendment.

WASHINGTON – An amendment introduced by U.S. Senators Todd Young (R-Ind.) and Tom Cotton (R-Ark.) to prohibit Economic Impact Payments (EIP) for illegal immigrants passed the Senate this evening on a bipartisan 58-42 vote.
"It would establish a dangerous precedent if the federal government were to give a direct cash payment to those who have jumped the line and subverted our nation's immigration system to enter the United States," said Senator Young. "I'm pleased the Senate has passed our amendment on a bipartisan basis."
"We shouldn't give checks to foreigners who've broken our laws. Pandemic relief should go only to Americans, not illegal immigrants," said Senator Cotton.
This amendment would have no impact on EIP eligibility for mixed-status families, an issue that was addressed in a bipartisan way in the December 2020 COVID-19 relief package. Rather, it would ensure that Democrats do not loosen the existing eligibility requirements moving forward if there is a new round of payments.
View Senator Young's floor speech here. Learn more about the amendment here.
###
---
---
Next Article
Previous Article