November 25, 2020
VIDEO: Young Issues Thanksgiving Message
"I ask that all Hoosiers join me in thanking our healthcare heroes, our teachers, and all the frontline workers who have faced a particularly challenging year. Our thoughts are with everyone who has been impacted by this public health crisis and those who remain on the front lines of the pandemic." - U.S. Senator Todd Young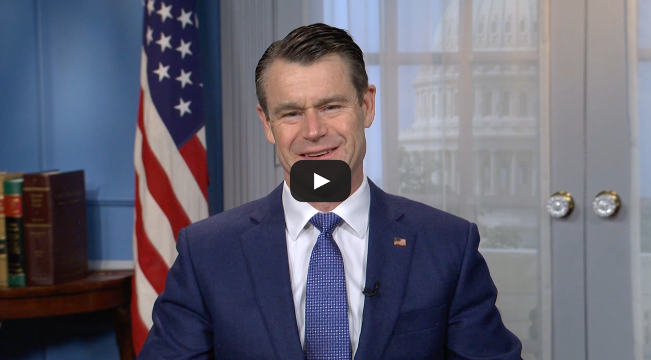 Click here or on the image above for Senator Young's full remarks.
WASHINGTON, D.C. – U.S. Senator Todd Young (R-Ind.) today released a video message in advance of the Thanksgiving holiday.
"Our current Thanksgiving tradition can be traced to a fellow Hoosier, President Abraham Lincoln, who spent his formative years in our great state. President Lincoln issued a proclamation in 1863 inviting a national celebration of Thanksgiving on the last Thursday in November. This tradition has united our country for generations as a reminder to count our blessings and give thanks. This year, it is especially important to remember all that we are thankful for, even as we continue to fight a global pandemic that has reshaped how we live our lives.
"I ask that all Hoosiers join me in thanking our healthcare heroes, our teachers, and all the frontline workers who have faced a particularly challenging year. Our thoughts are with everyone who has been impacted by this public health crisis and those who remain on the front lines of the pandemic. We must also remember to give thanks for our servicemen and women who may be away from home this year. And let their families know that we appreciate their sacrifices on behalf of our nation. Their sacrifices allow us to remain safe and secure in our homes and communities.
"This Thanksgiving, I am grateful for my fellow Hoosiers who make our state great. I wish you and your loved ones a Happy Thanksgiving. Please stay safe and remain vigilant even during the holiday season. Thank you and God bless."
Click here to watch Senator Young's remarks.

###
---
---
Next Article
Previous Article