September 30, 2020
VIDEO/PHOTOS: Young Meets with Supreme Court Nominee Judge Amy Coney Barrett
Click HERE or the image above for video from Senator Young's meeting today with Judge Amy Coney Barrett
WASHINGTON – Today, U.S. Senator Todd Young (R-Ind.) met with Judge Amy Coney Barrett, President Trump's nominee to serve on the U.S. Supreme Court. Senator Young made the following statement during the meeting:
"I'm really proud to be here with Judge Amy Coney Barrett. She has stellar credentials, she has a proven record of originalism, and most importantly, I think she understands the role of a judge is to interpret the law as written and not to legislate from the bench. I and other Senators were elected in 2016 with a mandate to ensure that judges like this were put on the federal bench. We saw an expansion of the Republican Senate majority in 2018 with a similar mandate. Judge Barrett weathered a storm during her confirmation hearing for the 7th Circuit Court of Appeals with great poise and dignity. Unfortunately those hearings turned into an attack on her religious faith as opposed to fairly evaluating her legal credentials and her professional credentials and her temperament. But should she receive a fair evaluation, as I believe she will for a seat on the highest court in the land, I think everyone will understand that … Judge Amy Coney Barrett is the right person for the job."
Video of Senator Young's statement and b-roll footage can be downloaded HERE.
Photos from today's meeting are available HERE and below.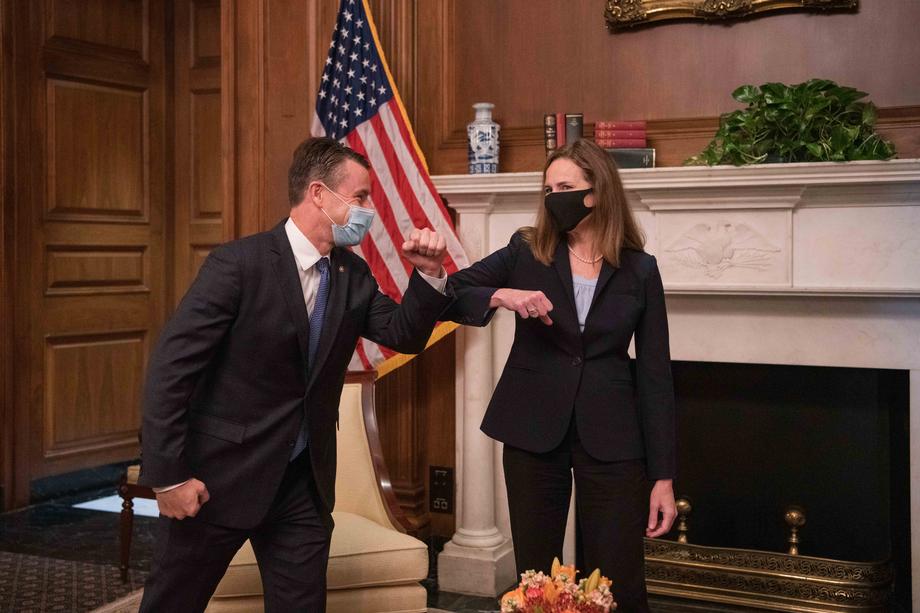 ---
---
Next Article
Previous Article