October 19, 2021
VIDEO: Young Response to IRS Big Brother Proposal: No. No. No. No.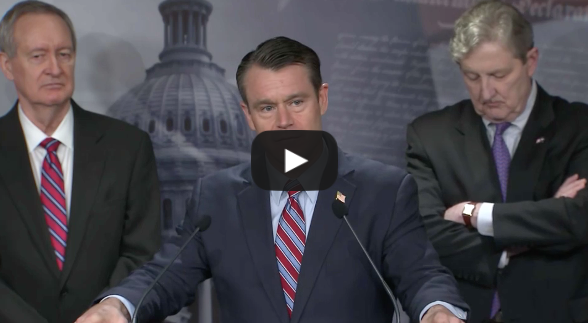 WASHINGTON – Today, U.S. Senator Todd Young (R-Ind.) joined a group of RepublicanSenators to discuss the Democrats' IRS bank reporting proposal, which would require banks to report customer transaction data for any account with at least $600 of inflows or outflows annually.
"At a time when the American people have lost so much trust in the leaders of our major institutions, and the institutions themselves, including government, I couldn't think of a worse idea for our national Democrats to embrace.
"Nancy Pelosi was asked whether she intends to include this in Democrats' $3.5 trillion boondoggle the other day, and her response was: 'Yes. Yes. Yes. Yes.' Well I've consulted with so many people, as I travel the highways and byways of Indiana, and what I am consistently hearing is: 'No. No. No. No,'" said Senator Young.
To view Senator Young's full remarks, click here.
###
---
---
Next Article
Previous Article